Today was the first day we allowed ourselves sleep: the whole 6 hours of sleep in the ceremonial county of Hampshire – we are in Portsmouth.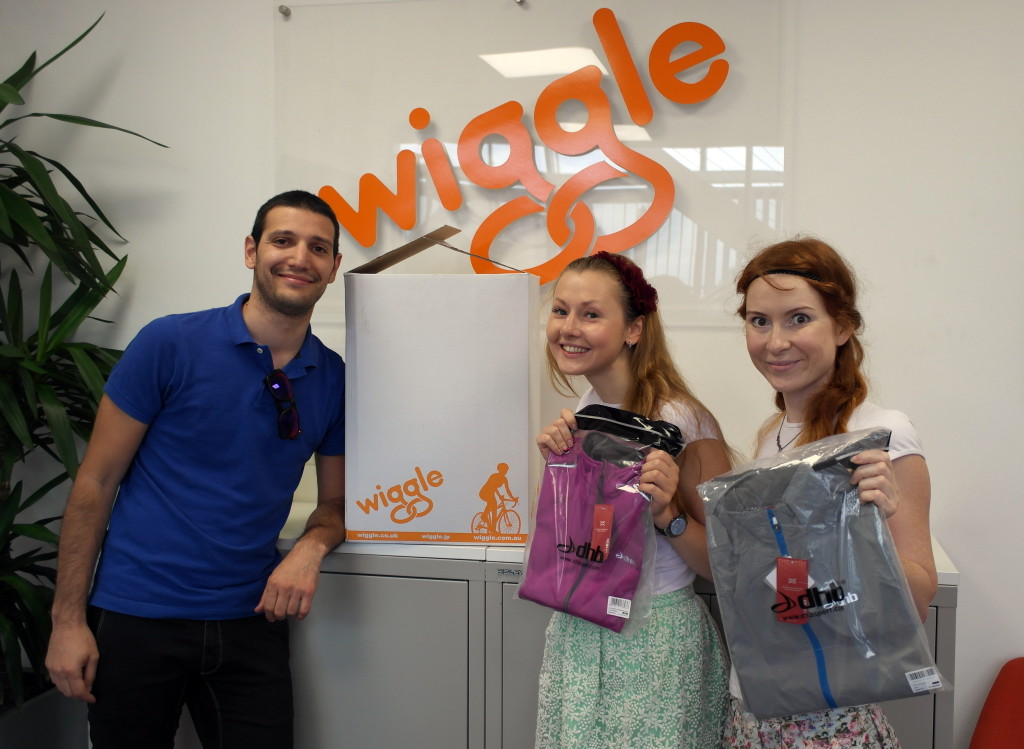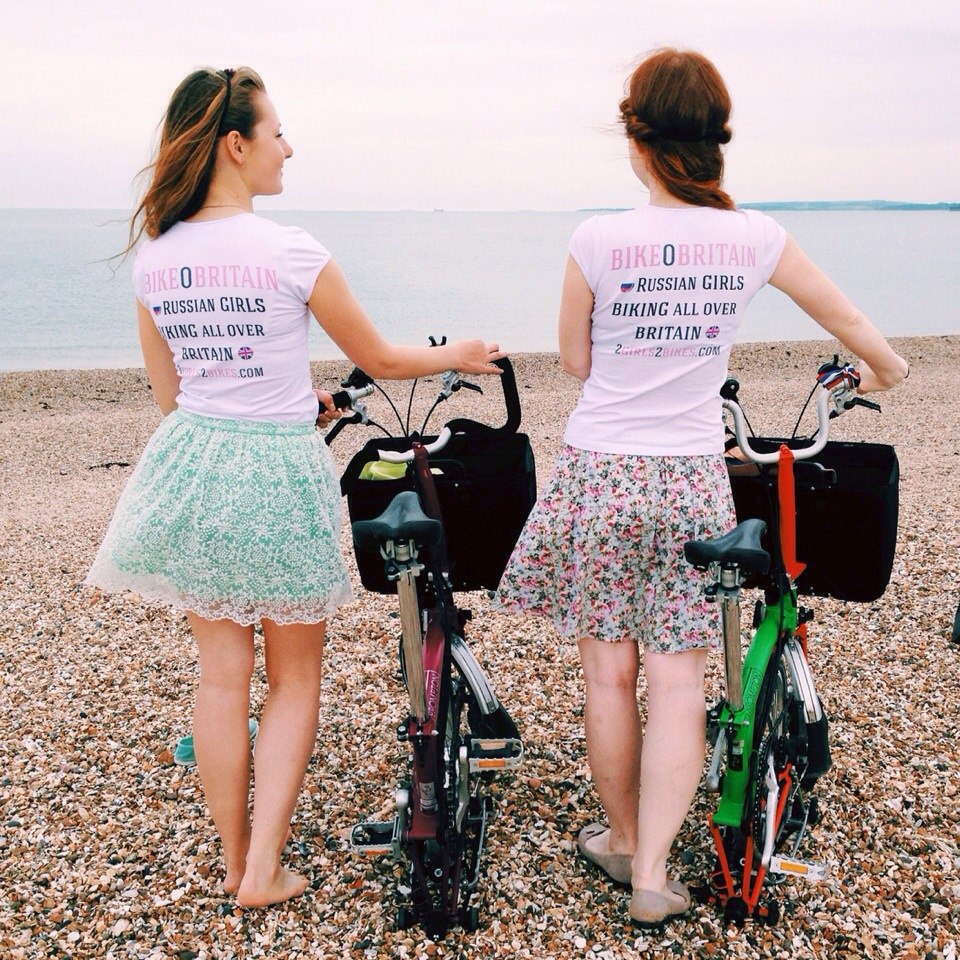 We went outside, happy, and sincerely welcomed the rain – in just half an hour it won't bother us anymore during our trip. We were on the our way to the office of Wiggle online shop to get our equipment.
By the way, we spent last night at the place of one of the employees – the nicest girl Sasha. She is not new to Couchsurfing and during our negotiations she offered us her place to stay. Well, this is how it goes with the sponsors – you start with an inspiring email about your project, and you end up friends!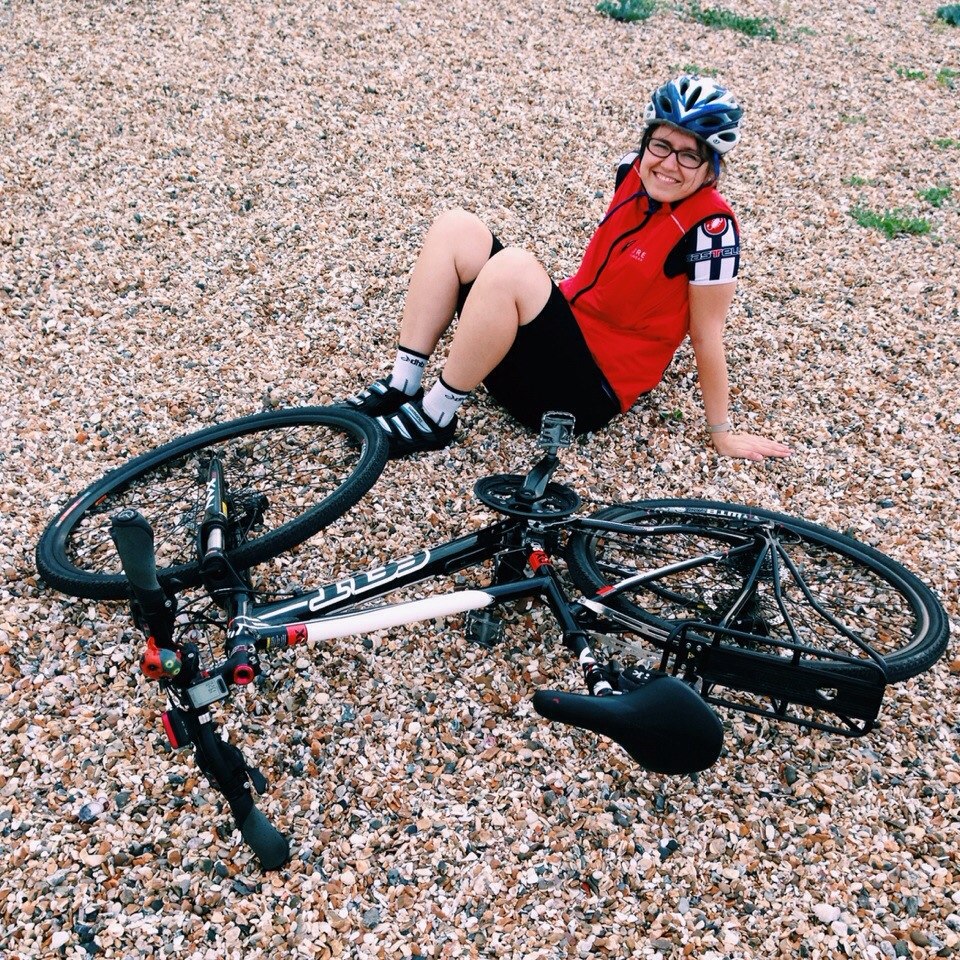 Flat tire
So we got on the bikes, started cycling and – bang! – Yulia realizes that it became super-difficult to ride, as if she was riding a horse. Obviously, something had happened. She examined the little Bro and found out that she had a flat on the rear tire.
The previous night we did quite a long ride along the edge of the cliff with many sharp stones– possibly, it happened there. Or could be because our Brompton bikes already have a mileage. The bikes we are traveling on are "promotional bikes" that are given to the bloggers and journalists for their projects.
The time was running out, we had to get to the other end of town very soon, and we didn't want to be late. So we had to take a taxi. In general, in England you don't stop a car on the street – you call the taxi service. But in our case, not to waste time and money for the call, we decided to use the familiar way. And, lo and behold, a car stopped in less than 3 minutes. The taxi driver easily put our bikes in the trunk of the passenger car. 8-kilometres ride cost us 12 pounds. That was expensive, but we would have paid the same if we had used the public transport!
Wiggle
While a Wiggle mechanic was taking care of Yulia's bike, we were taken on a short tour by marketing specialist (and hereditary bike specialist) Alberto. Alberto is Italian, and his father also works in the cycling industry owning a bicycle manufacturing company in Italy.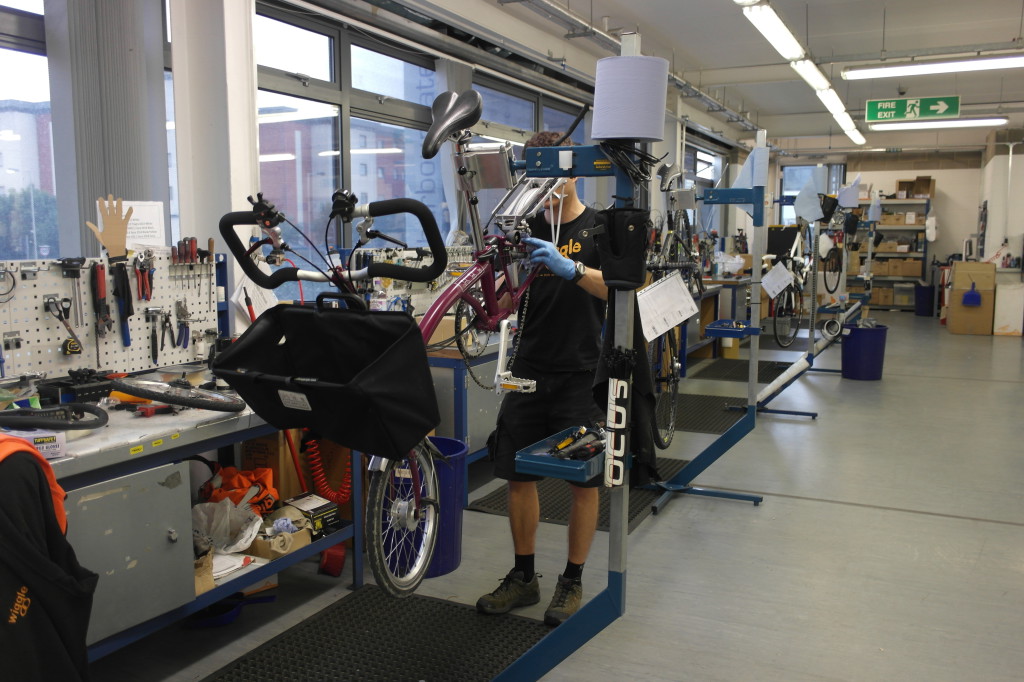 The first thing we saw from the entrance was a man on a bike riding in our direction (oh yes, right in the room!) That was Gabor testing a bicycle that had just been assembled. In Wiggle warehouse in takes a specialist 30-50 minutes to assemble a bike, and then it has to be tested.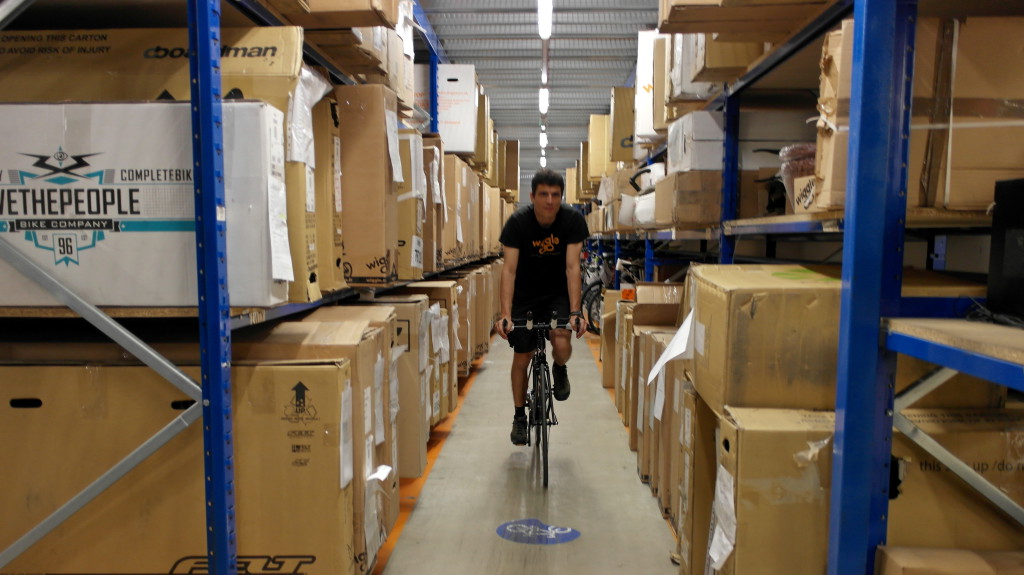 In general, Wiggle specializes on clothes for cycling, running and triathlon. Choice of cycling gear here is incredible! The company also has its own sportswear brand – dhb. The experts carefully chose for us equipment that we are going to test already tomorrow. For now we only tried on the stylish shorts with "pampers", warm jerseys and waterproof jackets and pants.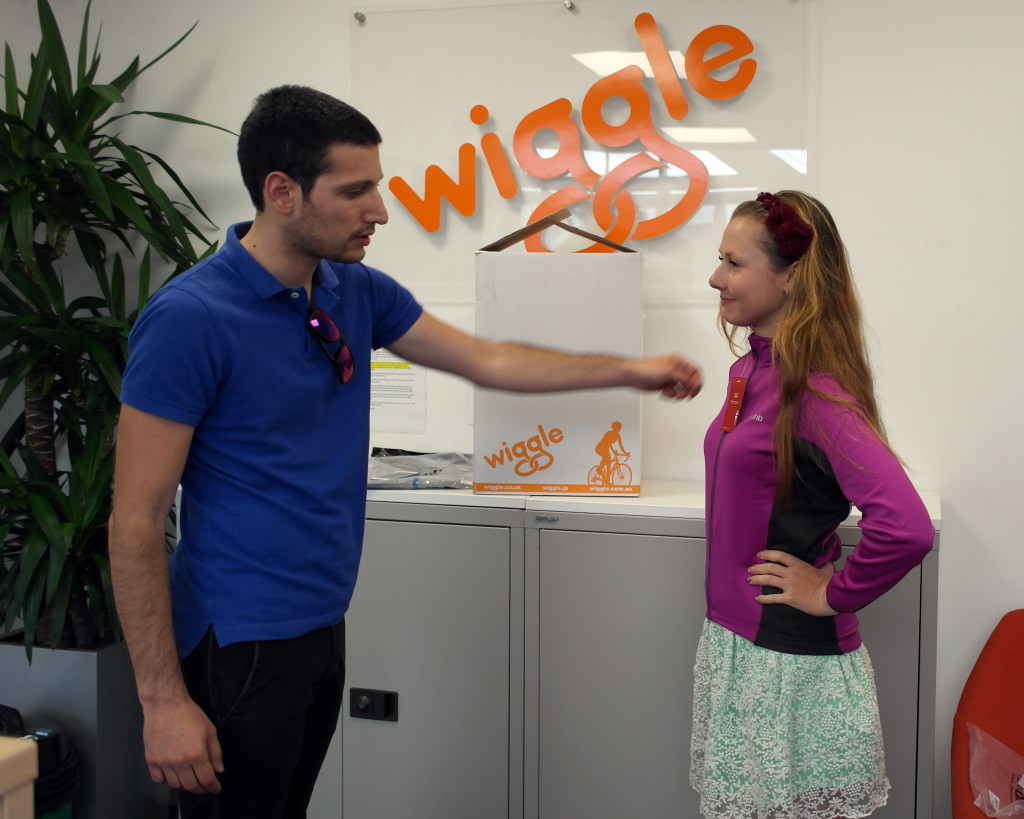 The atmosphere in the office is very warm and welcoming. In one corner – guys playing billiards during the lunch break, in the other – a girl thoughtfully putting Haribo bears inside the order package, and in the third – Tasha testing the new tires. We have our own ways=)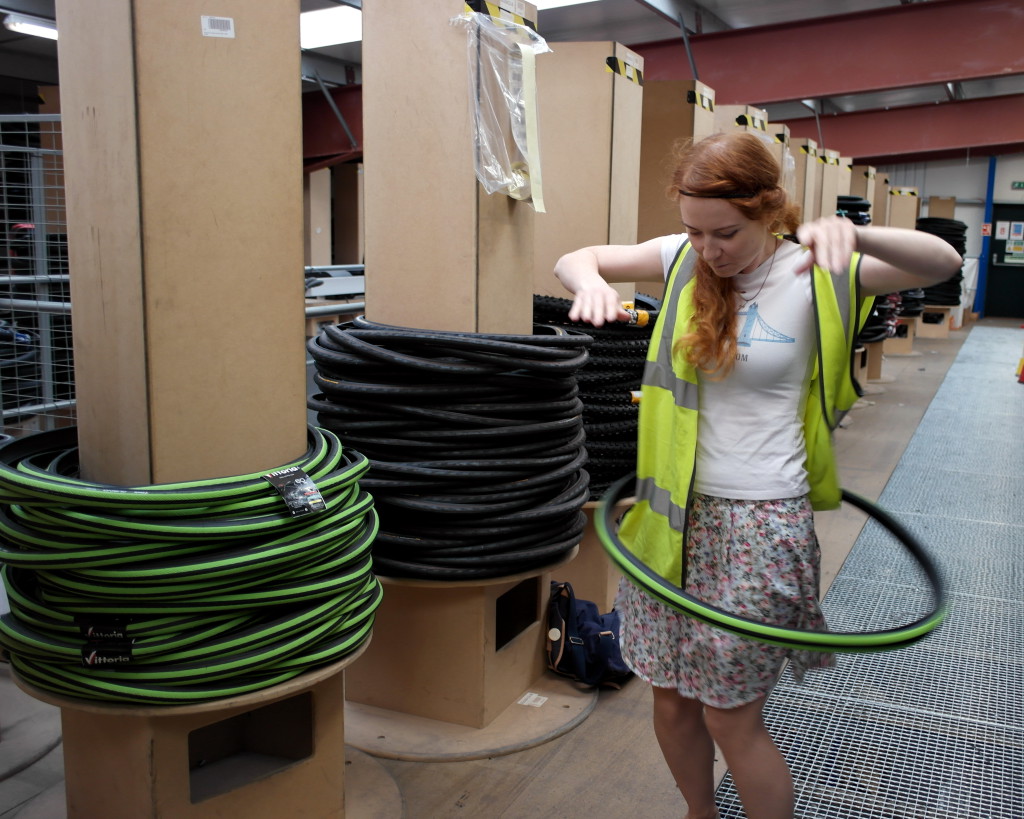 And all the time we were walking through warehouses and workrooms, every single person we met was smiling and wishing us good luck. With the support like this we are not afraid of any Scottish winds

So, you have probably already understood that each of us got home on her own two.. wheels, of course =) We found out that Bro's flat tires are easy to take care of (like the tires of all other bikes) – you just need to put a small patch. And we are glad that we got a flat so early – now we know that it is always useful to have spare patches or a spare tire with you. Better in Portsmouth, on the way to the bike company that knows how to fix everything than in the Lake District where we plan to be in about 5 days.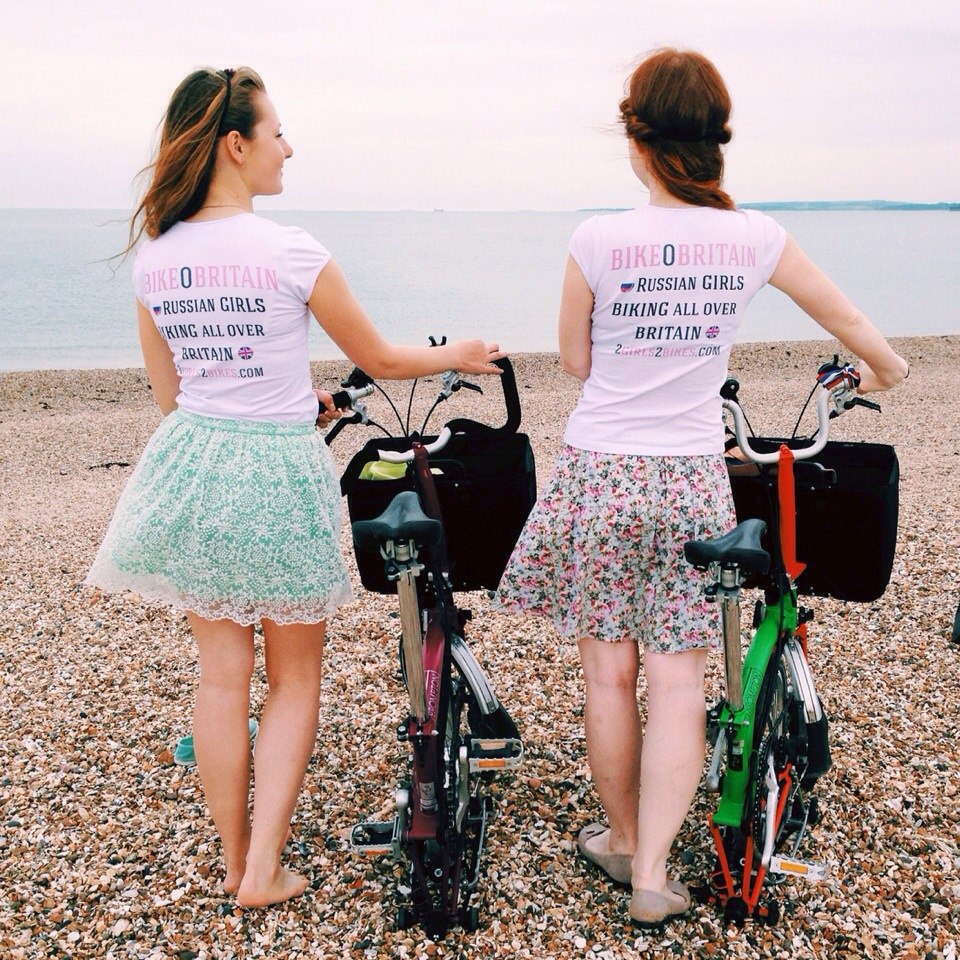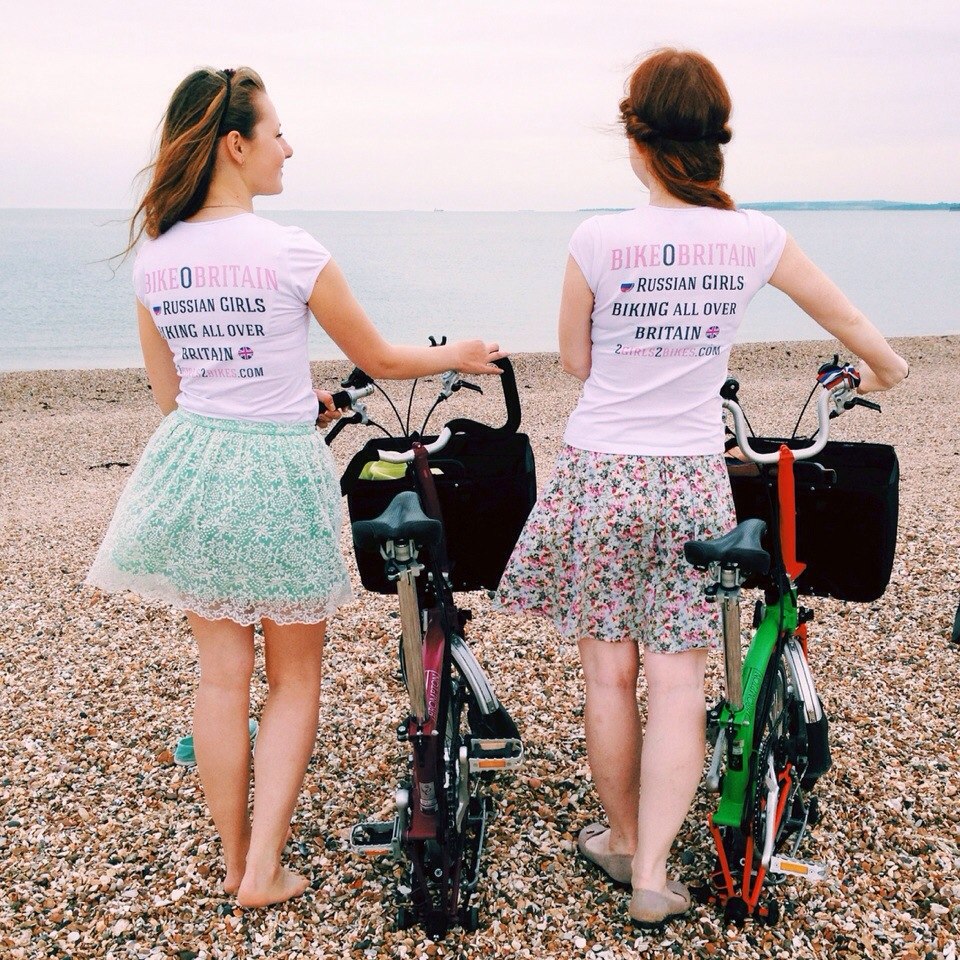 By the time we went out of Wiggle our host Sasha finished work, too. Together we spent a nice time on the shore of the Solent, wet our feet in salty water and went for dinner. Fred, Sasha's husband, made us a traditional English dish – «Toad in the hole».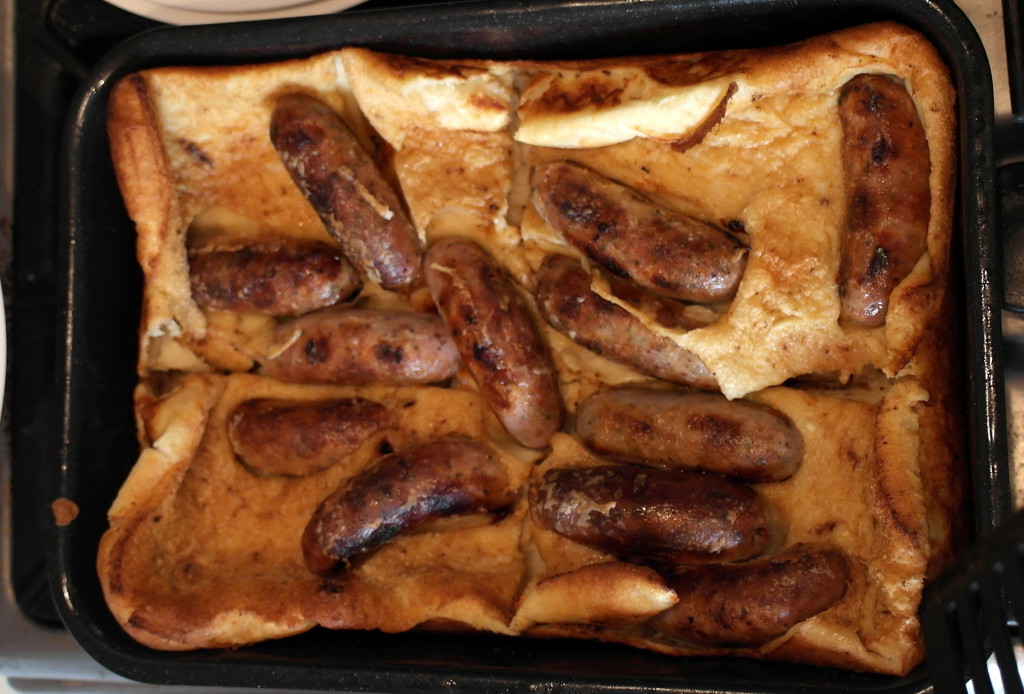 Next we are going to Wiltshire – Stonehenge is waiting for us, and then – the city of Bath, the home of the bishop and the famous hot springs. Yeah!
comments powered by HyperComments