Very early in the morning we headed towards Wiltshire and became one of the first visitors of the famous Stonehenge. Which was great – it was Saturday and crowds of tourists started to come and make huge lines at the entrance in about an hour.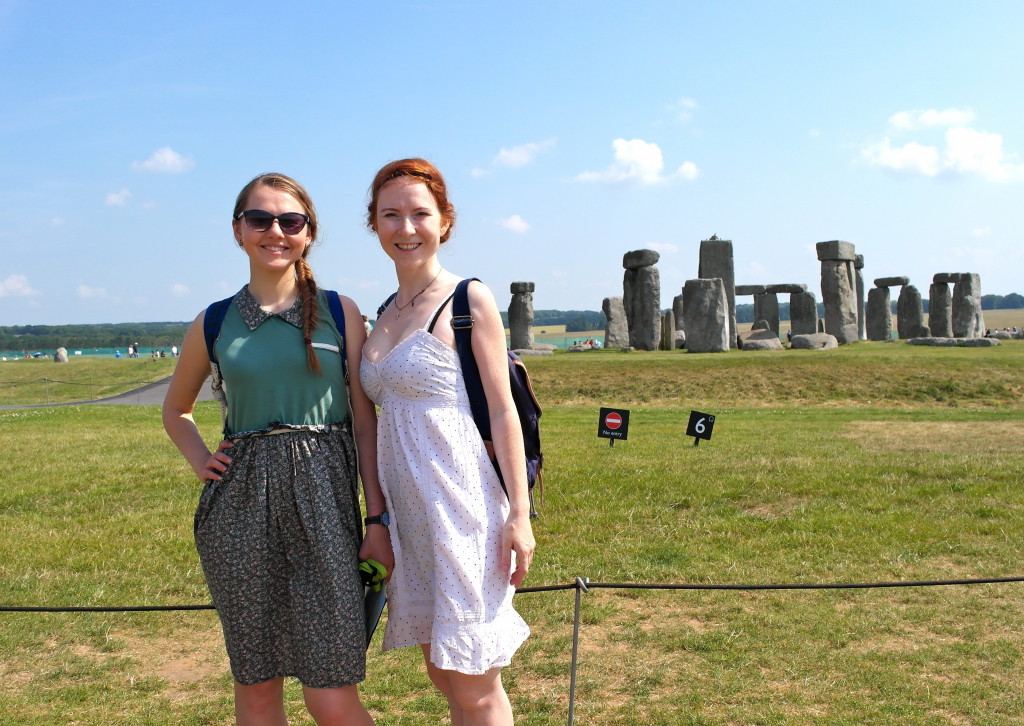 Stonehenge
From the ticket office to the ancient rocks of Stonehenge you'll need to walk in the field a little more than a mile – or you can take a special car-train. We've made this distance very quickly on bikes! But we had to leave them near the entrance – even Bromptons are not admitted to the territory of the monument.
And here are the famous stones. A place, which used to predict cosmic catastrophes, or was a huge calendar, or an energy generator… So many versions – and neither of them is proven.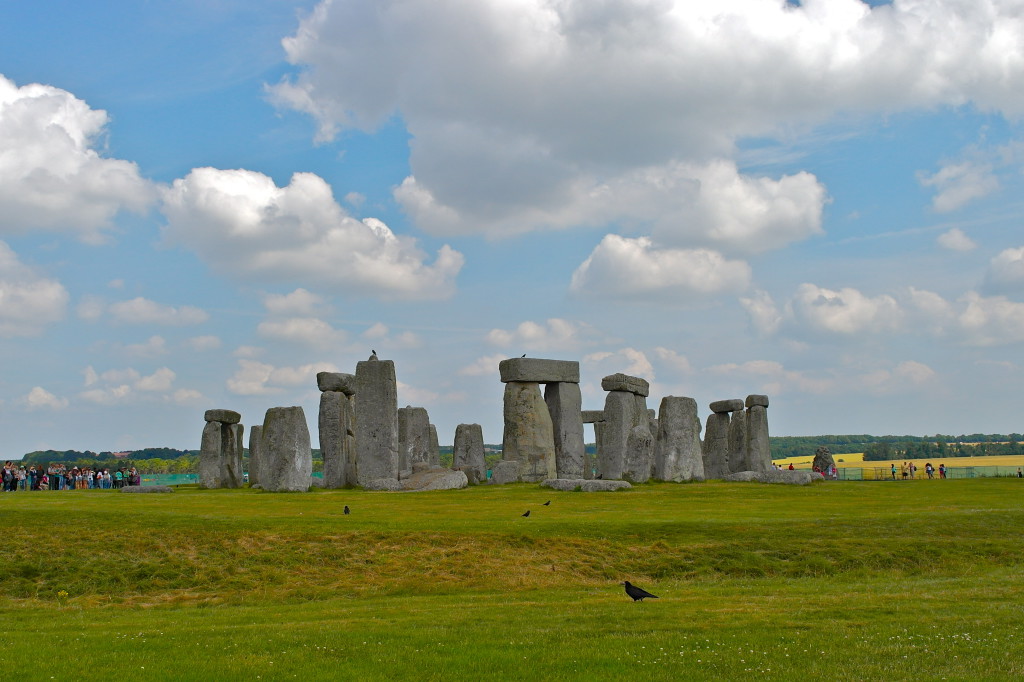 Having walkes around the stone giants we sat on the grass and ate some strawberries, waiting for the moment to feel something magical, an extraordinary impulse to further achievements. In about 10 minutes we did get the impulse – to move on.
Well, maybe, something magical has happened. It was the first really hot day of our trip and we had no sunscreen – we didn't think we'd need it in rainy England. But as soon as we discussed it, we have found half a bottle of really nice sunscreen spray right on the road! The Universe had heard us in that magical place!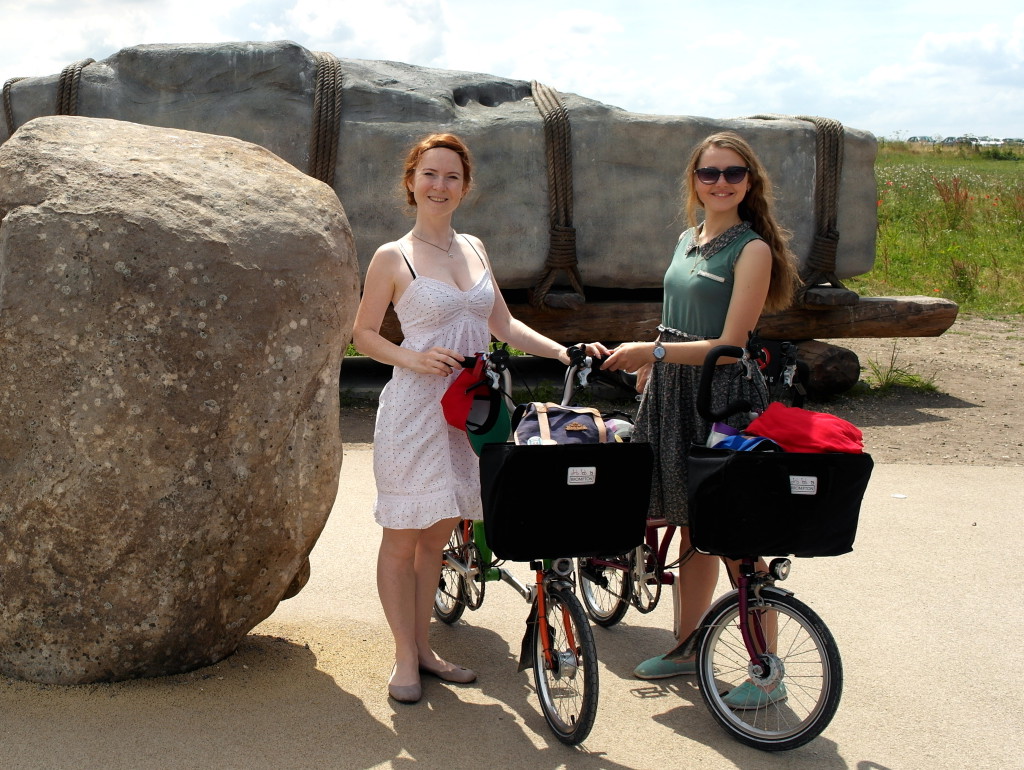 To be honest, if you are not a historian and not very keen on ancient ruins, you may prefer to look at the stones from afar then to pay 14,5 pounds for it. Well, it's only our personal opinion.
The way to Devizes: fairy-tale houses
Endless green fields and hills led us to Devizes, from where starts a cycling route to Bath along the Kennet and Avon Canal.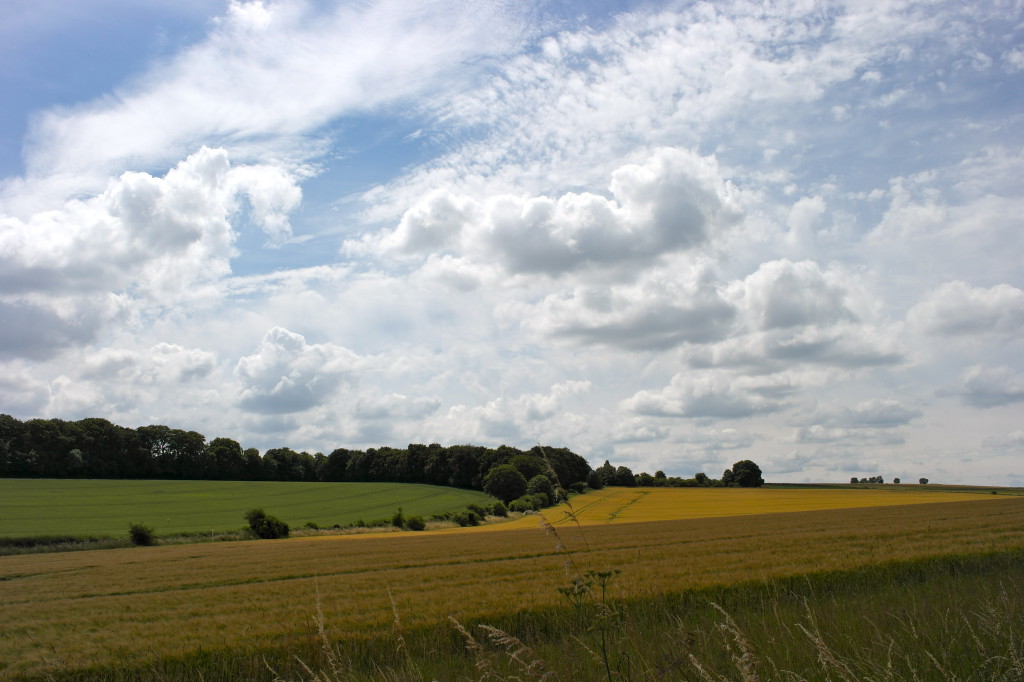 The way from Stonehenge to Devizes was hilly, but we didn't lose good mood: the road passed so many cozy villages with pretty little houses: a toy-like made of bricks, white-stoned with straw roof, a colorful one…
The British are huge fans of landscape design. The houses are sinking in flowers of all kinds and fences are mostly made of blossoming bushes.
Here's a track of this part of our route: you can easily say where were ups and where – downs =)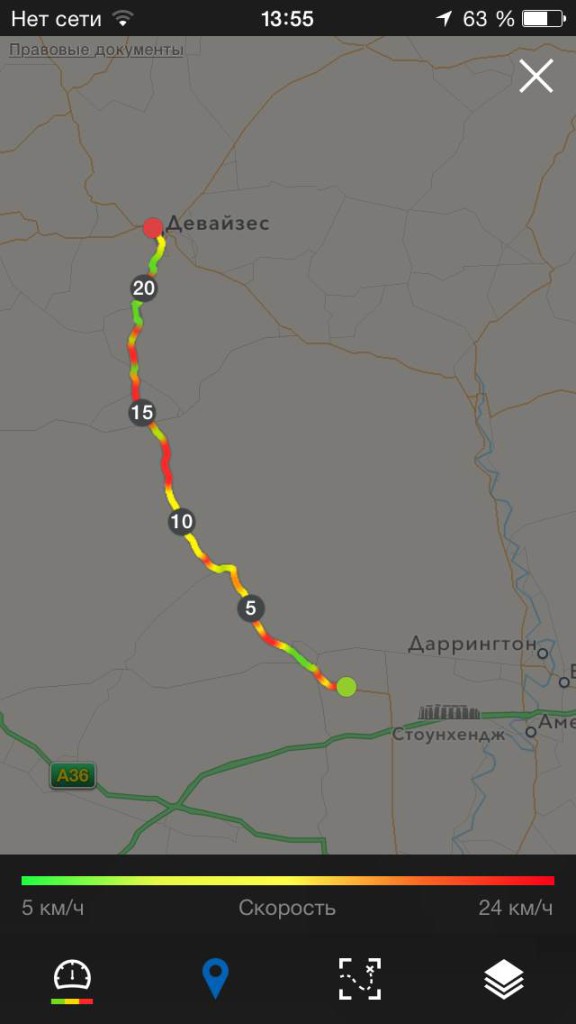 From Devizes to….
By night we were going to get to Bath along the Kennet and Avon Canal in Somerset. The route along it was flat – and it means, fast.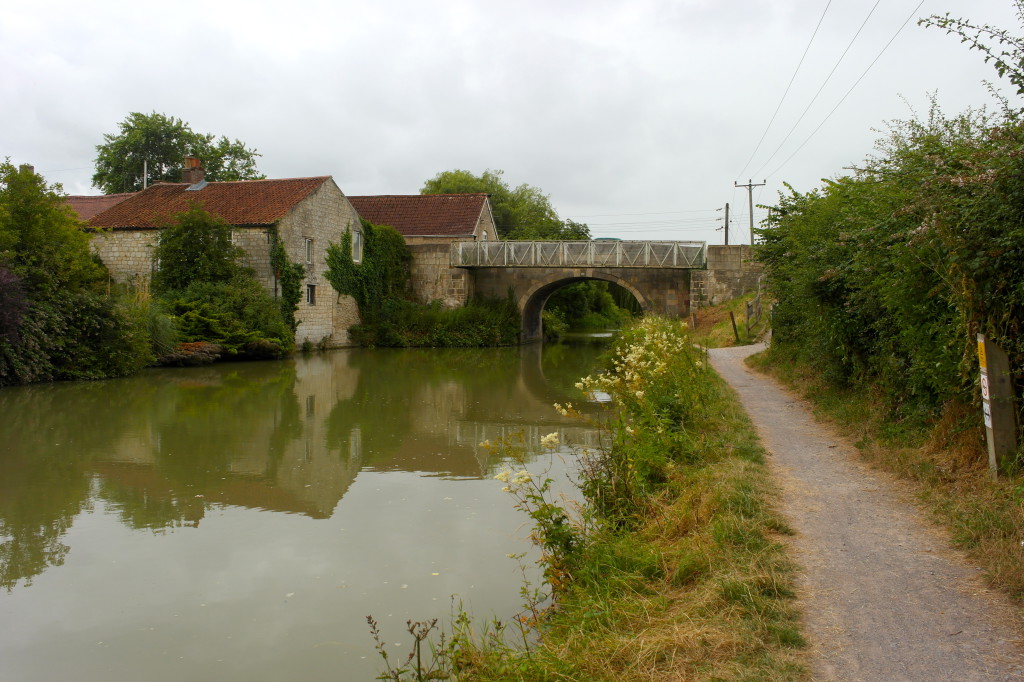 We had lots of time, so we bought some food in a supermarket and sat on the shore to watch the boats and have lunch and also to check whether we had any invitations from Couchsurfing. We take out our phones and see, that there's no Internet in them (that we have from our sponsors). There's also no wi-fi on the boat station. And no place to stay in Bath! Well, maybe there is, but we can't know it without Internet.
We decided to jump on our bikes and keep pedaling till we find the nearest wi-fi spot. There were many cafes along the shore – there should have been connection in some of them!
The Canal was full of multicolored boats, carrying lots of stuff – from bicycles to furniture. People obviously live on these boats and travel on them – these are floating houses. You can often see a boatman standing on a stern of a passing boat and drinking hot tea. Many boats are just standing near the shore  and their owners make BBQ in the bushes, sipping their ale or sider.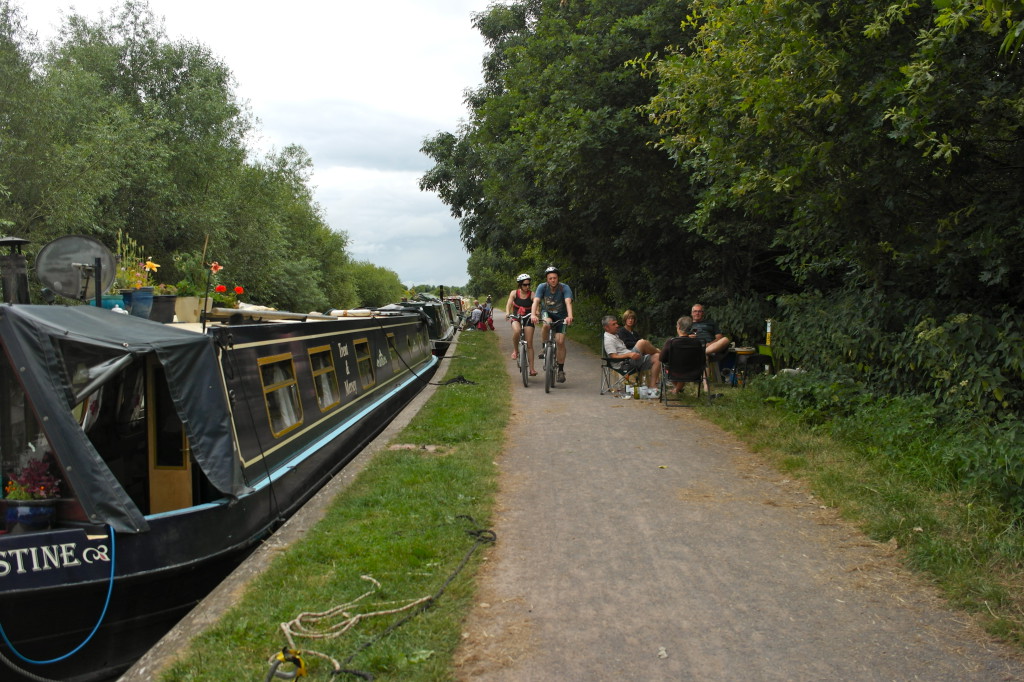 This looks very picturesque altogether with drawbridges, which you can manage yourself, stone tunnels and blossoming bushes along the path.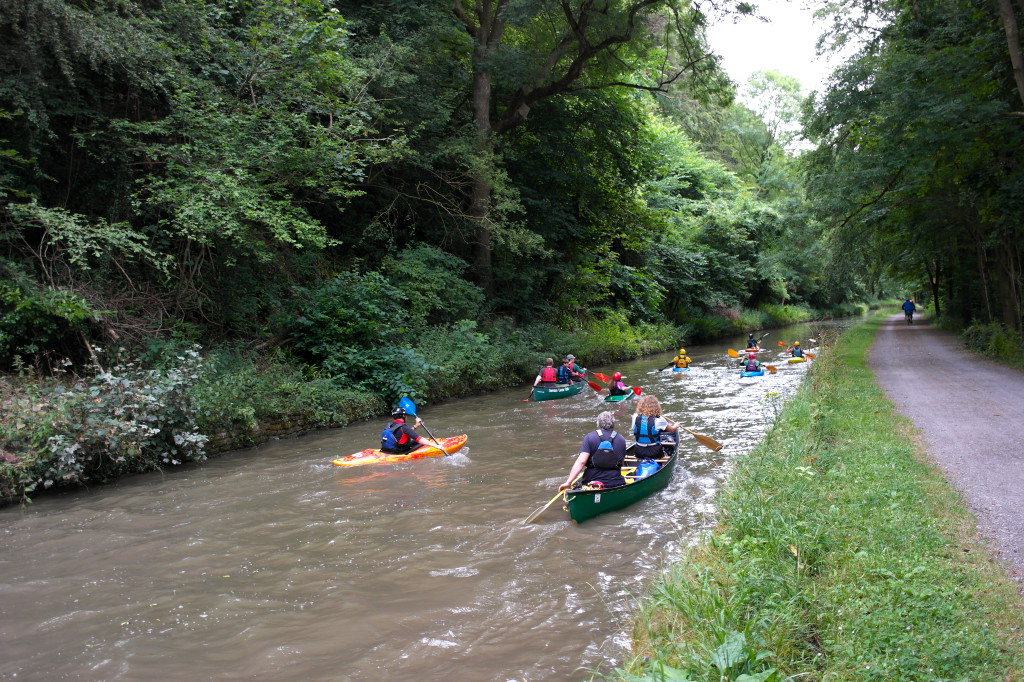 But we couldn't relax while enjoying the scenery – we had nowhere to sleep. Actually we have already had a similar situation in Eastbourne: a quick change of plans and a need to find a host in several minutes (so we did!). But this time it was different: Bath is a popular touristic place and to find something there on Saturday night is very difficult.
So we stop to catch wi-fi now and then, loosing our time. And then we go again. The road is flat, as the locals promised, but all covered with small rocks.
От вибрации устают руки и спина. За руль нужно держаться очень крепко. Малейшая невнимательность может быть чревата падением в логово цапель – да, их там очень и очень много. Причём, видимо, как и вся местная живность, эти птицы совсем не боятся людей.
Constant vibration makes arms and back acke. It starts raining and we hide under some bridge, under which, of course, there's no connection. The rain is heavy, but it is to stop soon, so we don't rush to put on our Wiggle clothing. The map says we are on the very edge of a little town named Bradford on Avon. It is about 8 o'clock, it is still not dark, Bath is close and we come into a small tavern to have a cider and to use wi-fi.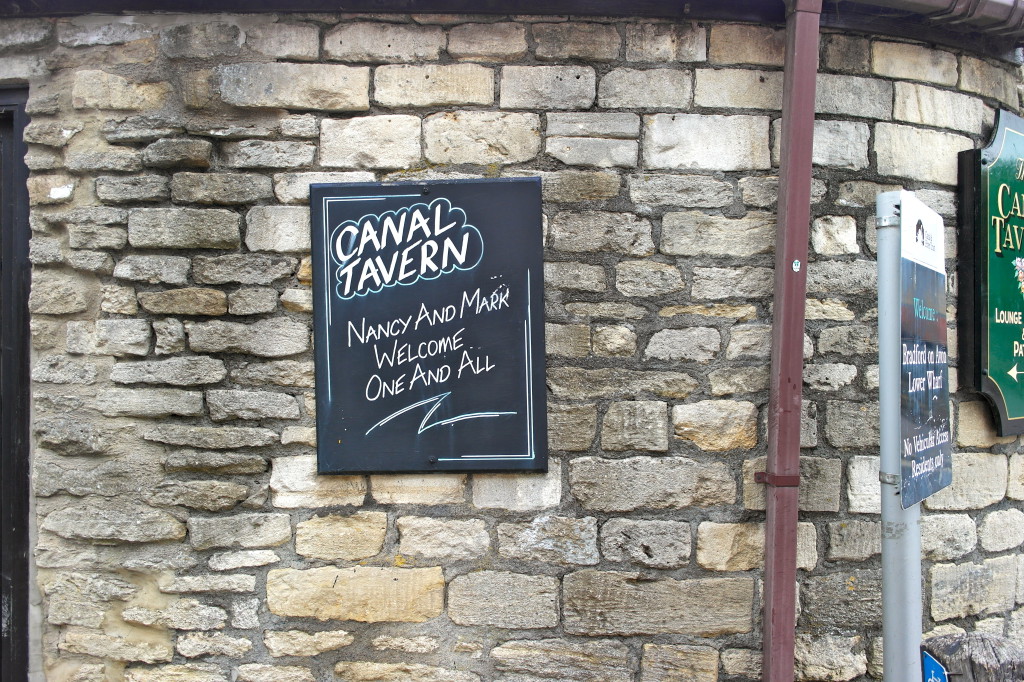 Internet doesn't bring any good news: still no replies, hotels are all whether booked or cost some cosmic amount of money. Some guys next table to us – a little bit drunk local fellows – watch a football game on tv. Time goes by, street gets dark, we send new and new messages – but it is late and the mail keeps silence. Going to Bath seems less and less reasonable.
We asked a girl at the counter about some cheap places to stay in the area.
Oh, she says, there's a very nice place just a minute from here, they should have a cheap room, around 60-65 pounds!
Before that, if you remember, we stayed at a hotel with breakfast and payed only 27 pounds for the two of us. So 60 seemed a huge sum – but we were almost ready to spend it ) This moment one of the fellows from next table offers: hey, girls, if there's no room, come and sleep on my boat! We were about to accept any offer, but the guy was not sober and we decided to go and check the room first.
The whole atmosphere of the situation started to remind a D'n'D game: roll the dice, get more than 13, get the room!
The place was fully booked.  Hоhо =) So we go back to our tavern and ask one of the girls near the entrance: was your friend serious about inviting us to his boat? Or was it the beer in him talking? The girls laughs and says: probably, the beer. Ok =)
Bartenders are sympathetic to us — we had some chat and told them about our project — so they try to help us by calling all the nearby places. But it seems like Bath and the area around it are really popular this week-end – there are no rooms even in small villages! Well, we assumed that as soon as we are almost friends, we can ask the guys to let us sleep in the tavern after it's closed. But the dice roles not in our way again – the tavern must be closed and alarmed. But we notice soft blue couches in the far corner of the taverns yard: what about them? can we stay there?
Barmen Mark changes in his face: are you crazy? sleeping on the street? But quickly gets inspired by the idea and brings us a couple of covers (a curtain and a flag of Wiltshire =)), and his friend Nancy gets us a pot of tea and a couple of chocolates. And even a flashlight ) Very soon he have our own little home in the yard – much better, than a touristic tent! Even our Bromptons fit inside!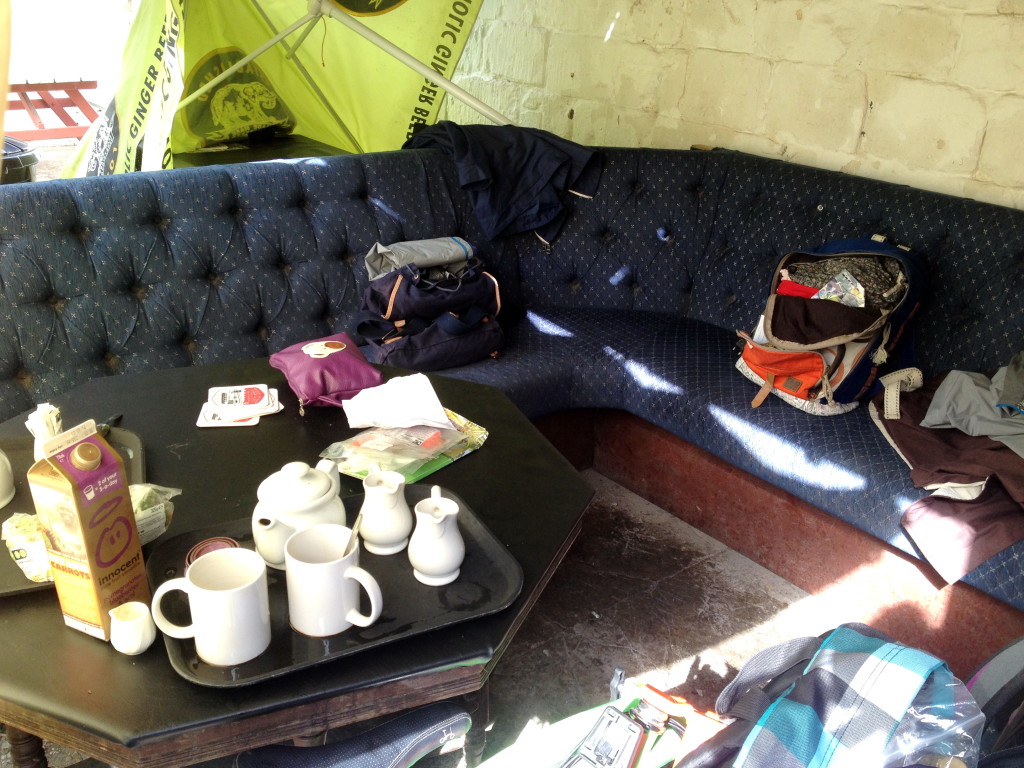 The night was a little cold, but we put on many layers of warm clothing from Wiggle and slept almost comfortably =) Sorry we had to leave you without our usual blog story that night! But we saved some money and got new experience!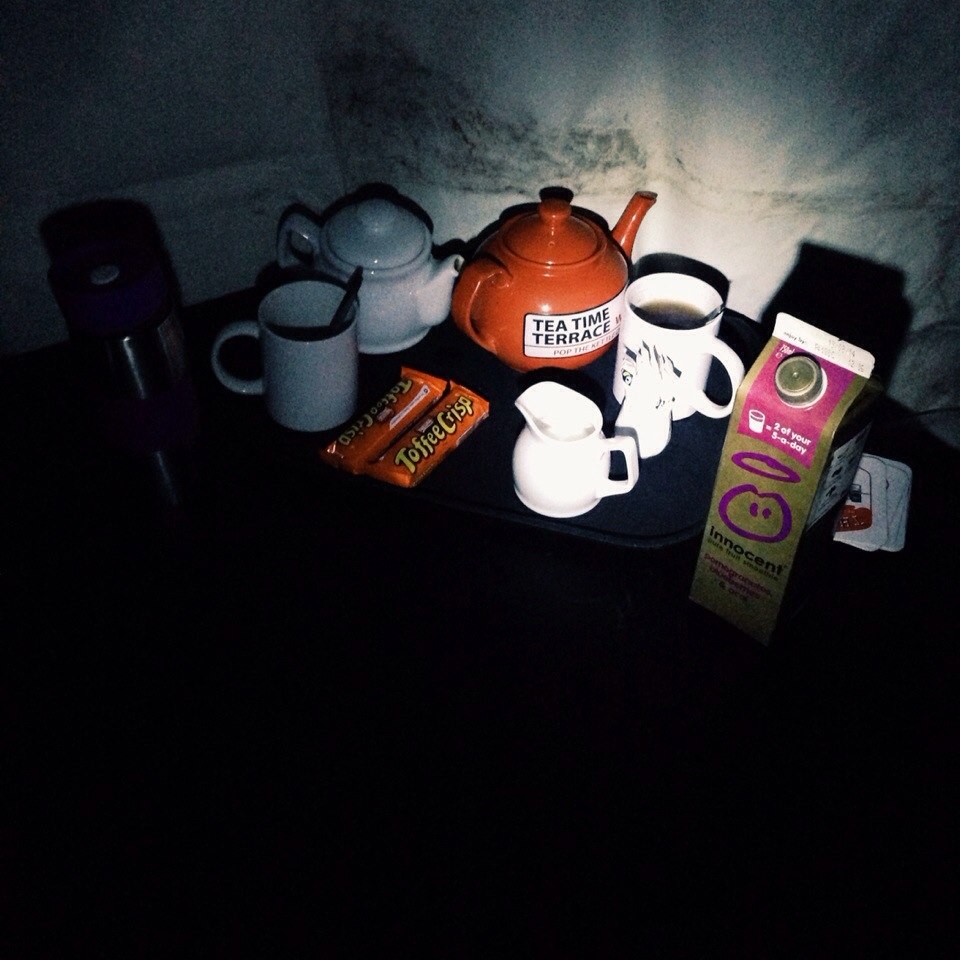 Huge thanx to Mark and Nancy for the hearty welcome!
And we remind to all our followers, that if you or some of your friends live somewhere on our route, we would be happy to get an invitation to stay for a night! Sleeping outside is useful only if it is not too often =)
comments powered by HyperComments