Bikes&Lights
In April 2016 we will visit 16 most beautiful lighthouses in Estonia!
Many of them are located on islands, so we are getting prepepared to ferries and Baltic winds!
It took us 5 weeks to cycle arounh half of England, Wales, Ireland and Northern Ireland, Isle of Man and Scotland.
Dates: July, 2 – August, 11 2014.
On long distances we used trains, buses and hitch-hiking to save time.
Longest daily route: from Glasgow to Edinburgh – 100 kilometers (59 miles).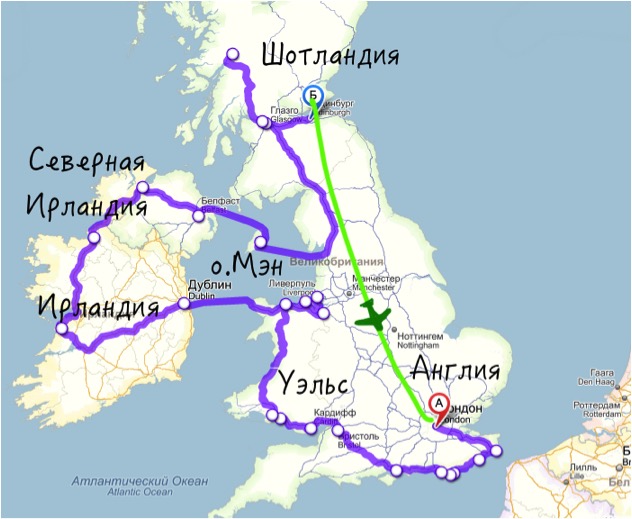 Many thanks to  Momondo for comfortably bringing us home! There are no direct flights from Edinburgh to Saint-Petersburg. So we flew back to London (which made our route a full circle!), had a nice night in a cozy hotel and then flew home. Both tickets and hotel were provided by Momondo!

Posts about this trip are tagged bikeobritain.
Any questions? Feel free to contact us: hello@2girls2bikes.com
comments powered by HyperComments