All recent months we've been tortured by the question "On what bikes do we go?"
We talked to many travelers in blogs and forums, took all kinds of bicycles for test-drive, posted a poll, and finally Tasha went to England, where she held cycling tests on the long and bustling streets of London.
That put an end to all doubts – our journey is to be held on Brompton bikes!
About this bicycles you can read on "Our bicycles" page, and now we would like to tell you about how and where they are made. Very few global bike brands still manufactured in their city of origin. Tasha got a rare chance to visit Brompton factory and to share with you a story of this amazing bikes!
Brompton factory is situated near Kew Bridge in London – very close to the place, where back in 1970s Andrew Ritchie created his first folding bike. At that time it was the smallest folding bike in the world. Unlike many constructors, who gave their inventions their own names, Andrew Ritchie decided to give his bike the name of the street where he lived – Brompton Road. So, the bike is a 100% Londoner, including its name! =)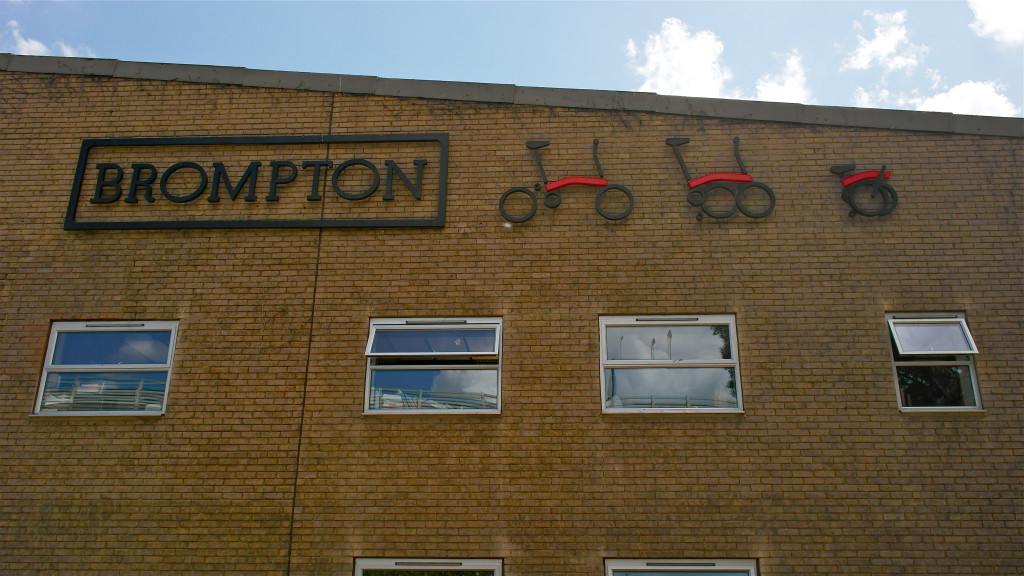 Brompton's office is in the same building with the factory – on the second floor. But this is not the only thing which unites management and production.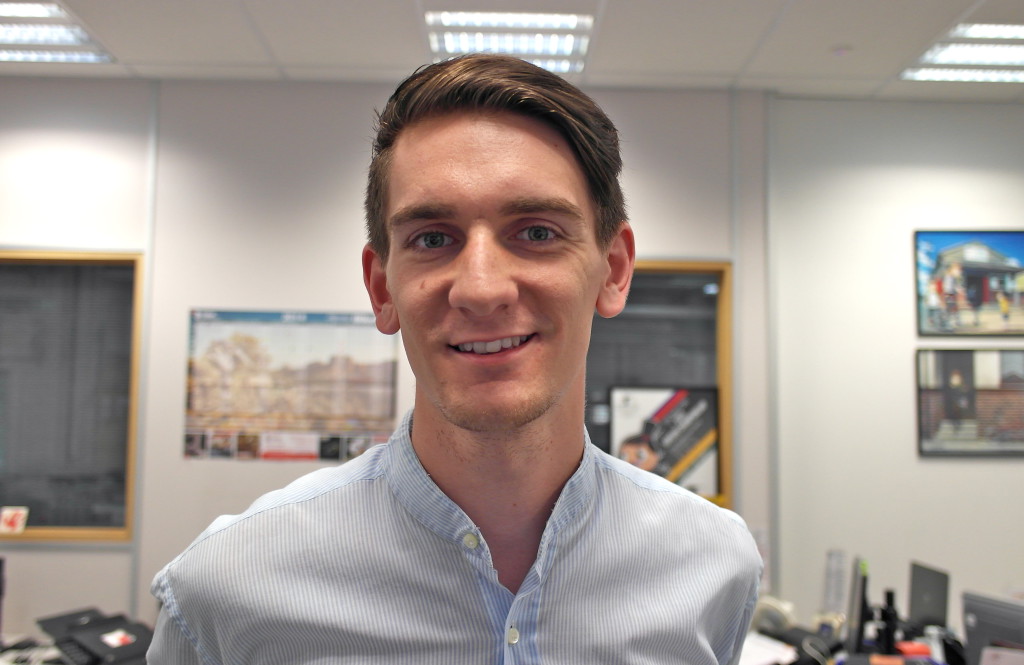 Every new member of office staff undergoes a one month induction process where they work within almost all departments of the business. Part of this includes working on the factory floor and even brazing. Even for girls, yep!
So, every member of Brompton team actually does make bicycles by him/herself!
This is my Brompton guide Mike from the marketing department – he did that, too =)
This is a small Brompton museum, situated on the stairs between factory and office.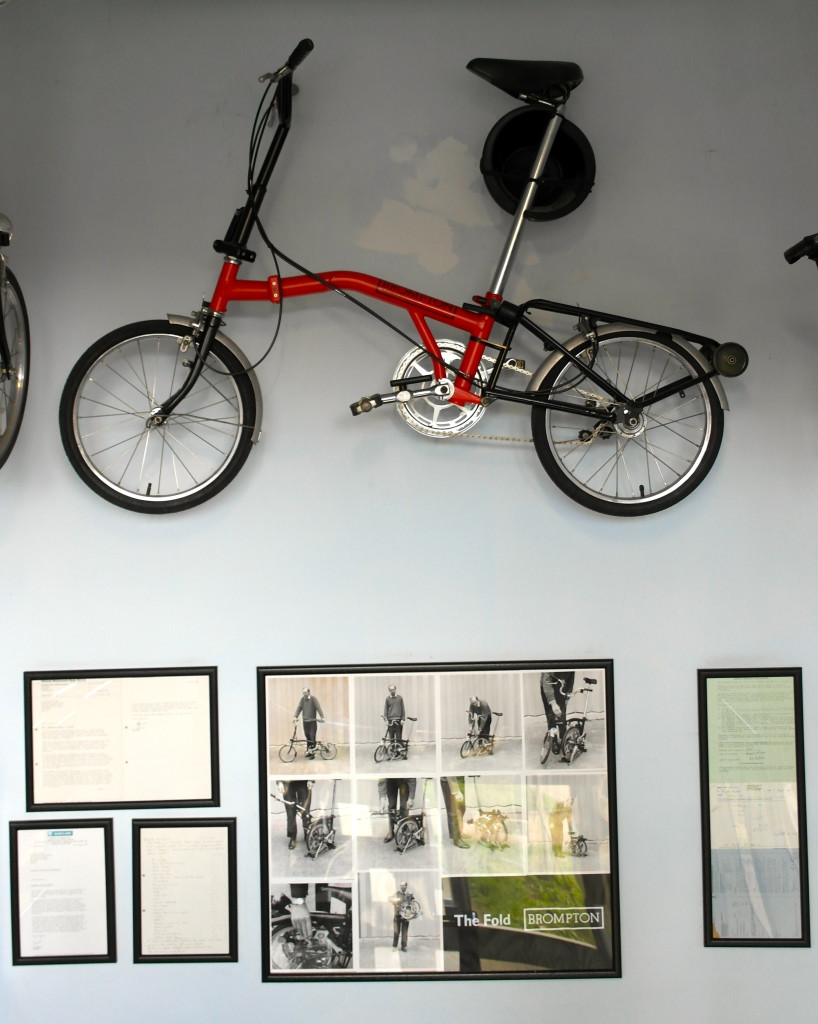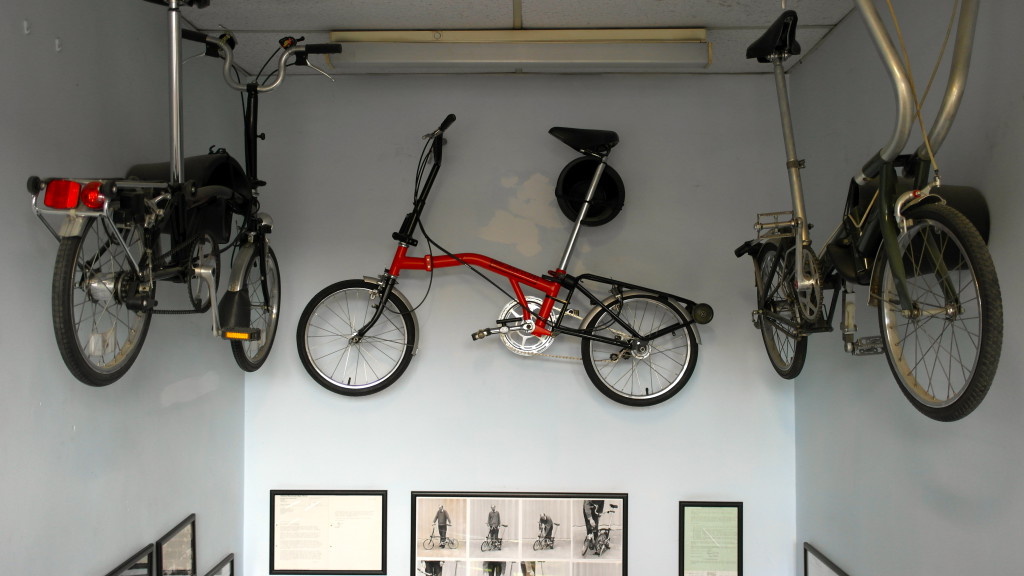 It contains some pictures and documents, important for the Brompton history, and some real treasures, like this bike – the second prototype model, made by Andrew Ritchie.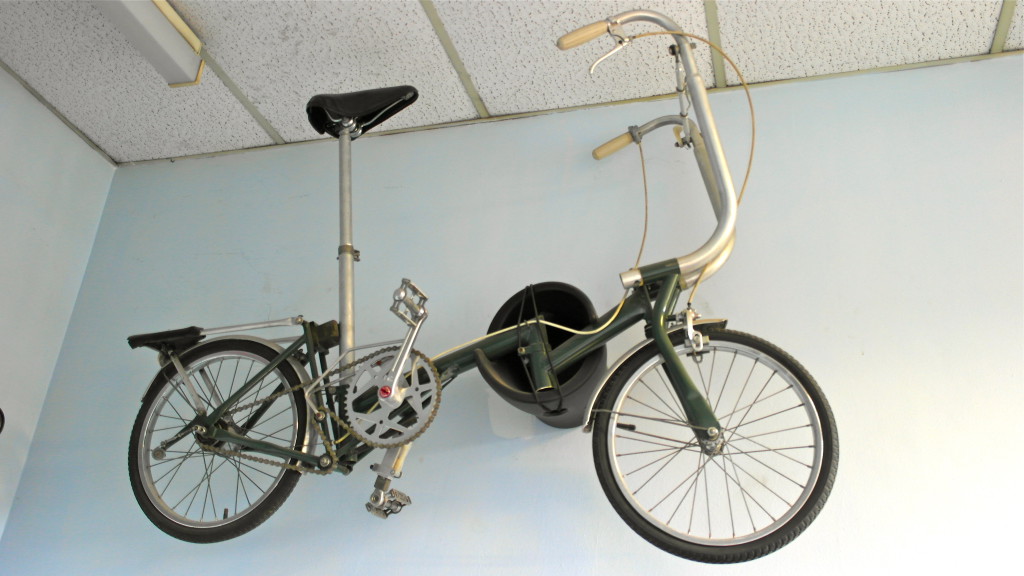 The first one was thrown away and possibly ended up on one of the London's junkyards… Perhaps, these days Mr. Ritchie couldn't even think of his upcoming success. Among the documents on the walls of the museum you may find letters from well-known British bike brands, who refused to produce Andrews invention and by this encouraged him on opening his own manufacture. Isn't it a great example of how failures come for good, if you don't give up?
By the way, we also sent the same companies a proposal to support our project and got polite refusals – but not from Brompton =)
Well, let's go back to the factory.
The first thing – is to get a badge and special safety shoes.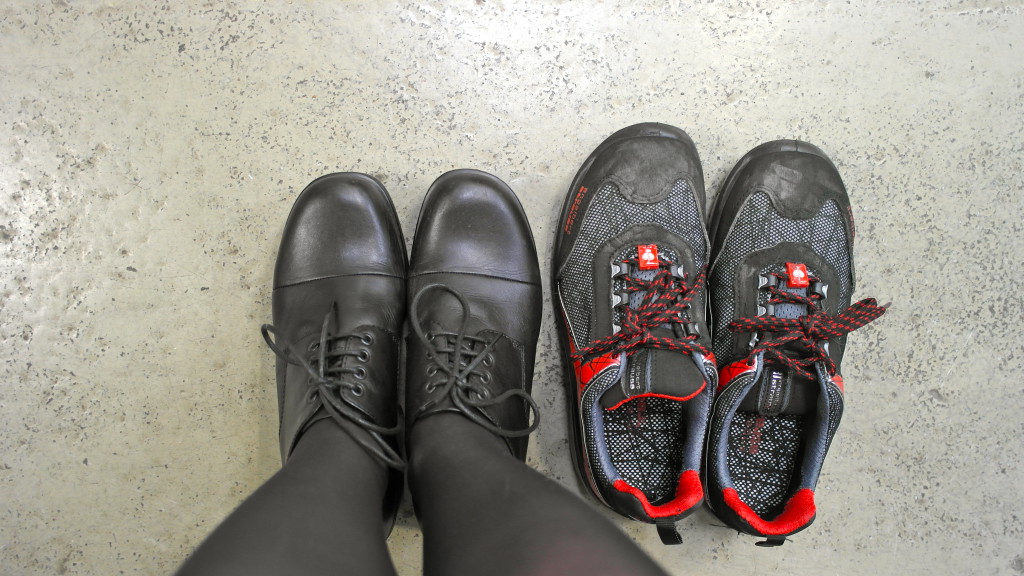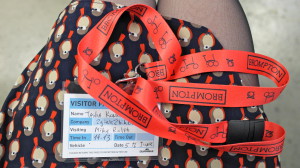 . Then we pass a stand, where the bikes of employees are parked. Many members of Brompton team use Brompton bikes to go to work!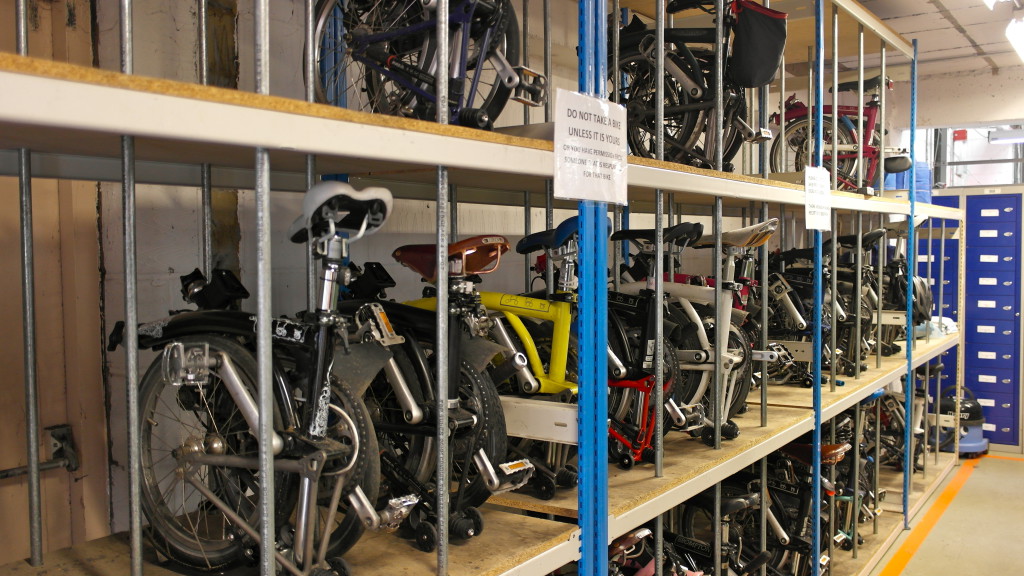 And we enter the wonderful factory of Willy Wonka Will Butler-Adams! For me bikes are sweeter than chocolate =)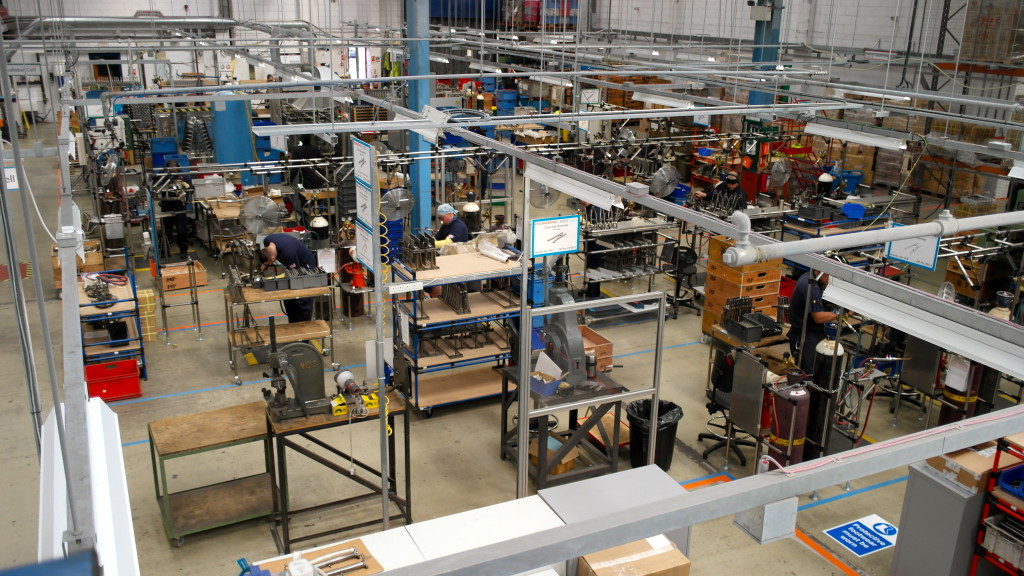 The factory is not that big – it is unbelievable, that all Brompton bikes in the world are made here, on 22000 ft². There are 1,200 components in a Brompton, and roughly 75% of these are unique to the bike!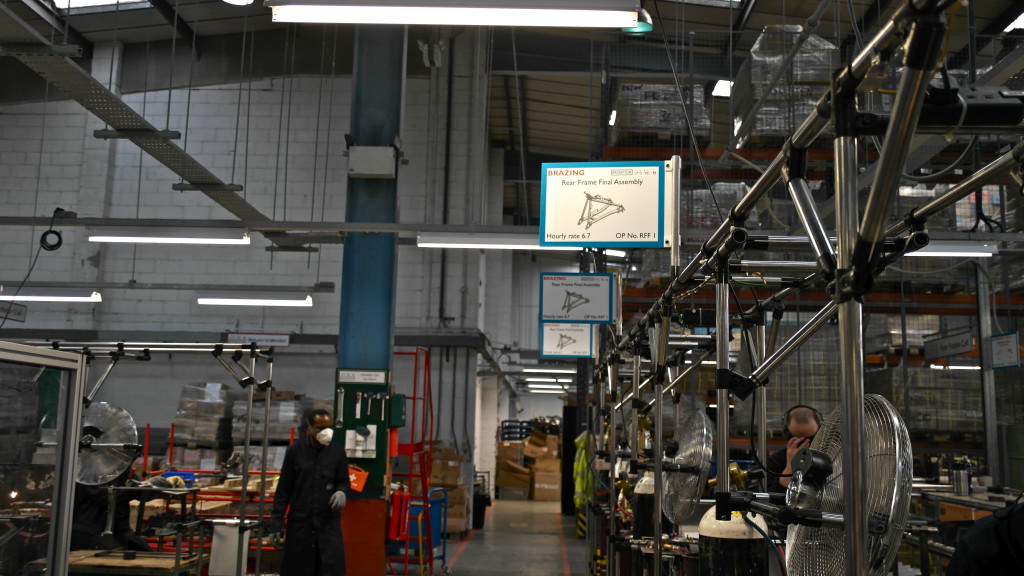 The motto of Brompton is "Handmade in England; build to last" – and it's true! All of the Brompton bike is made by people, not by machines. I literally put my hand to the process and sent for further processing a detail, in which it is still difficult to recognize a part of a bike =)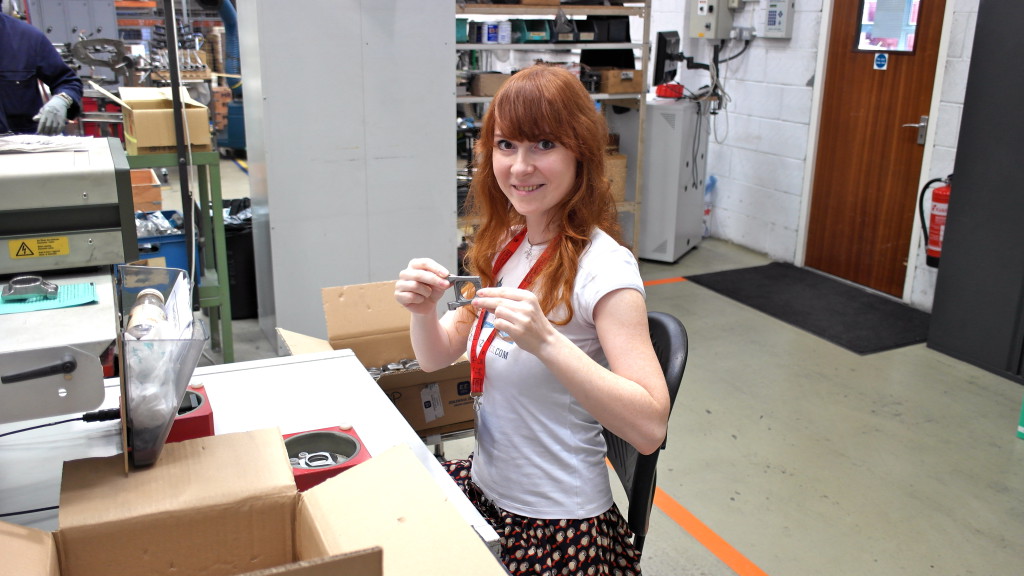 Who do you think this fire guy is? A welder?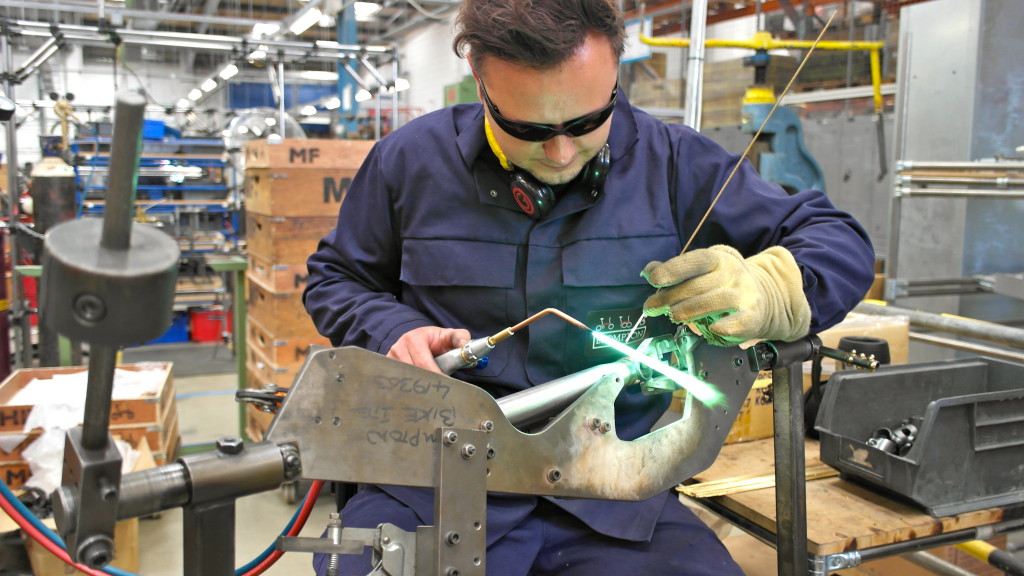 Nope, it's a brazer! What's the difference? Here's an explanation from Will Butler-Adams, Managing Director of Brompton LTD:
"On traditional industries bicycle parts are connected by welding, and we use brazing. We use this type of soldering when the two parts of the same metal are joined togther by an entirely different metal – we use brass. And because of this we can use a lower temperature during operation.Because of the high temperature metal becomes brittle – so, the lower the temperature, the stronger the bike frame is. At low temperatures we can use thinner metal – which makes the bike more lightweight".
I've already told you that every member of Brompton team goes through this brazing job. But real professionals deserve some special attention.
Could I ever think that I will write about the art of brazing? Not unless I saw this: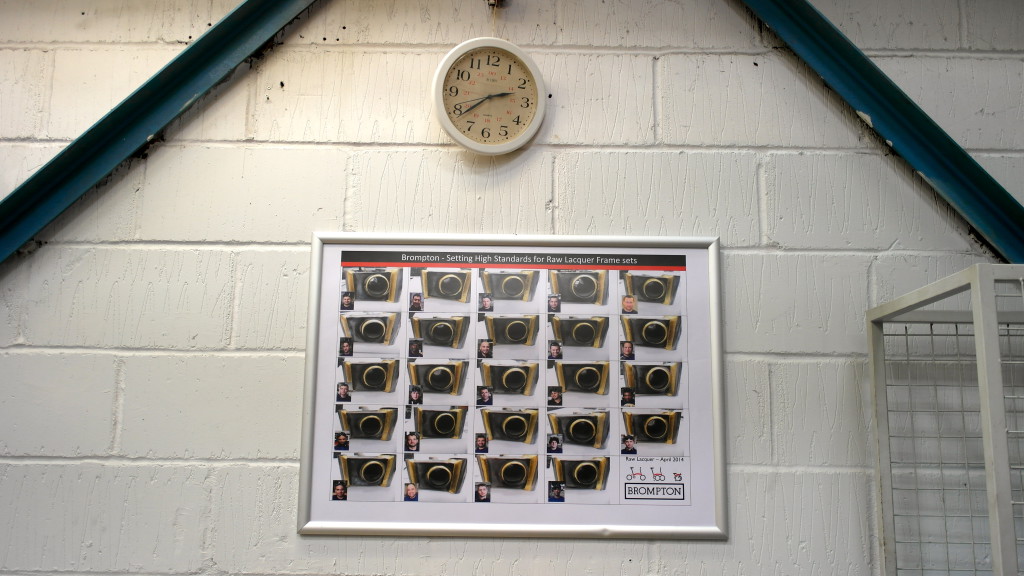 This are the pictures of brazers and their details. Every brazer creates his own seam – some make it smooth, others – wavy, and the extents of wavyness are as many as kinds of snow in the Far North. Brompton professionals can name a brazer by his seam – without any other signatures. Here, take a closer look: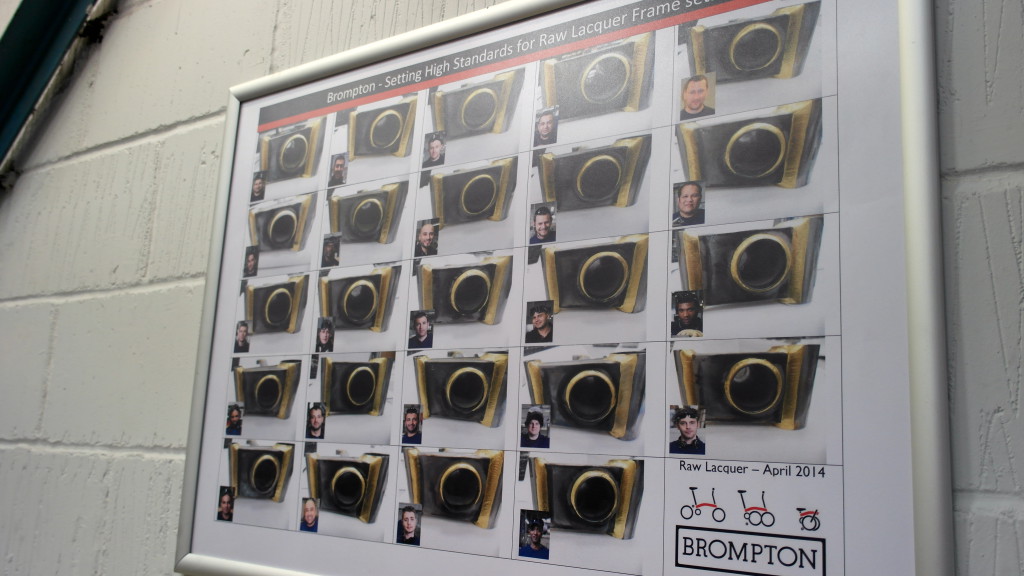 Still, every detail has its brazers initials: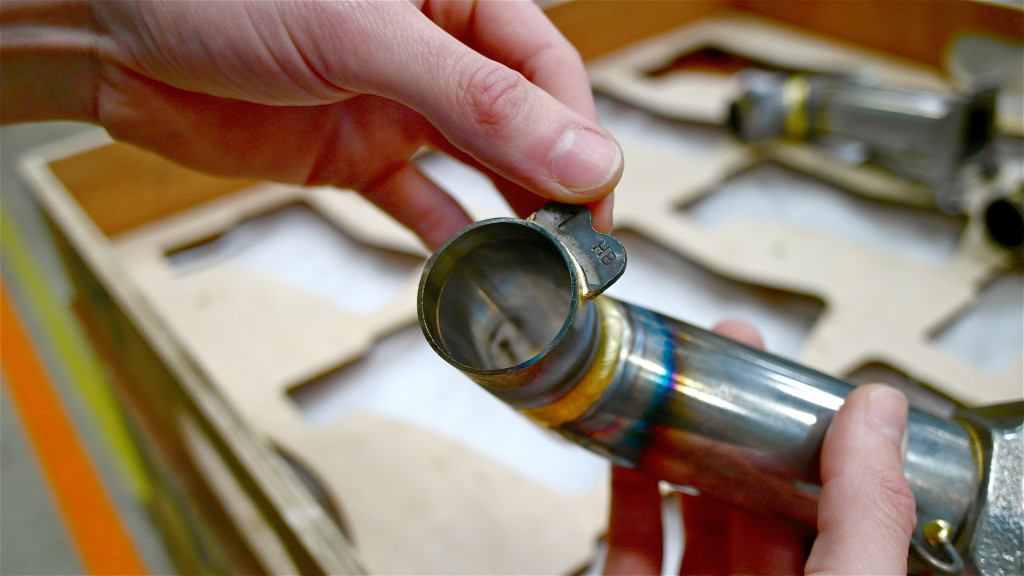 After brazing the details go for cleaning in a rotating pot with ceramic granules called rumbling. These tiny ceramic pieces seem very fragile, but they are strong enough to polish the metal to a high gloss!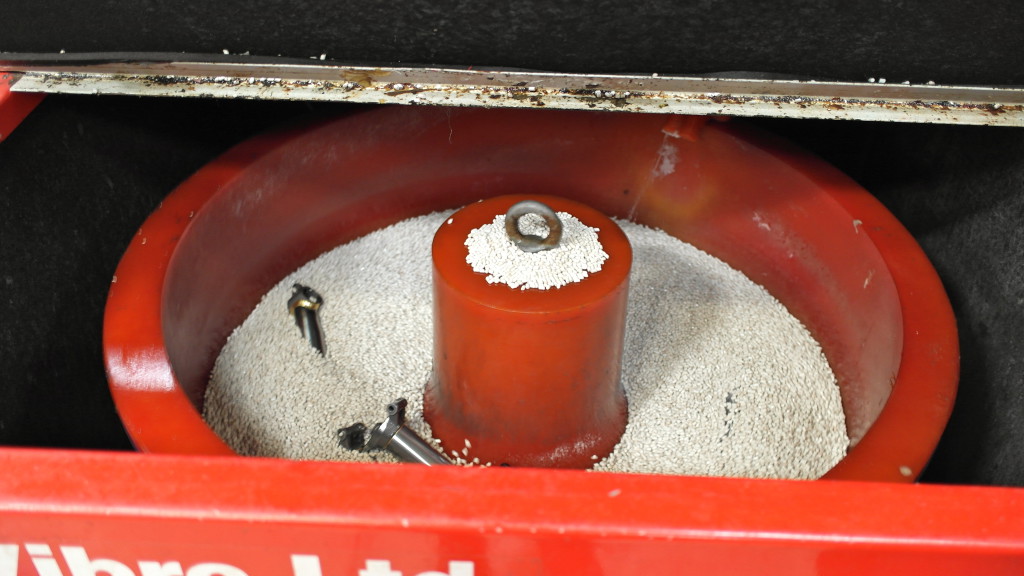 These are the details before the cleaning: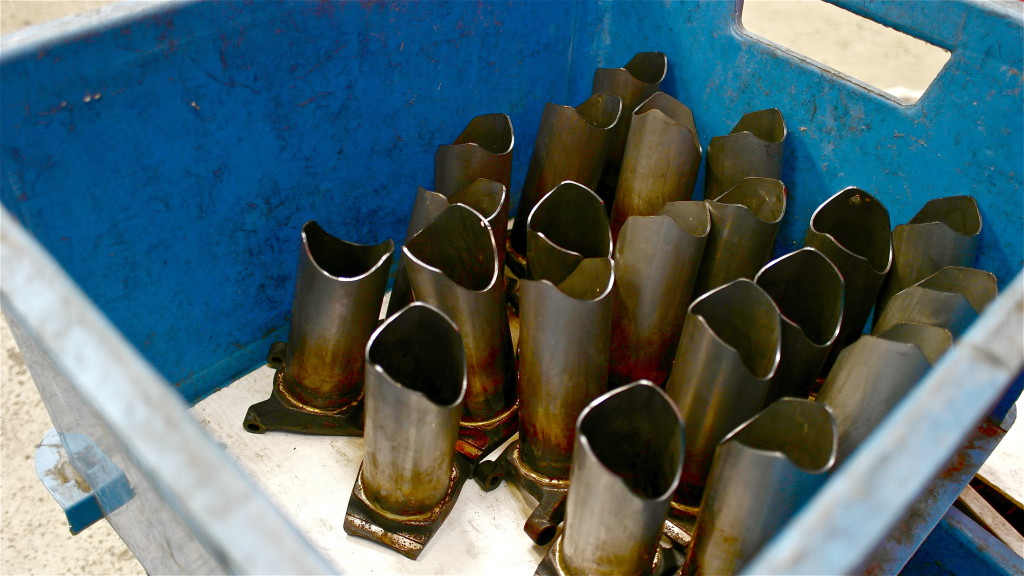 …and look how shiny they are after!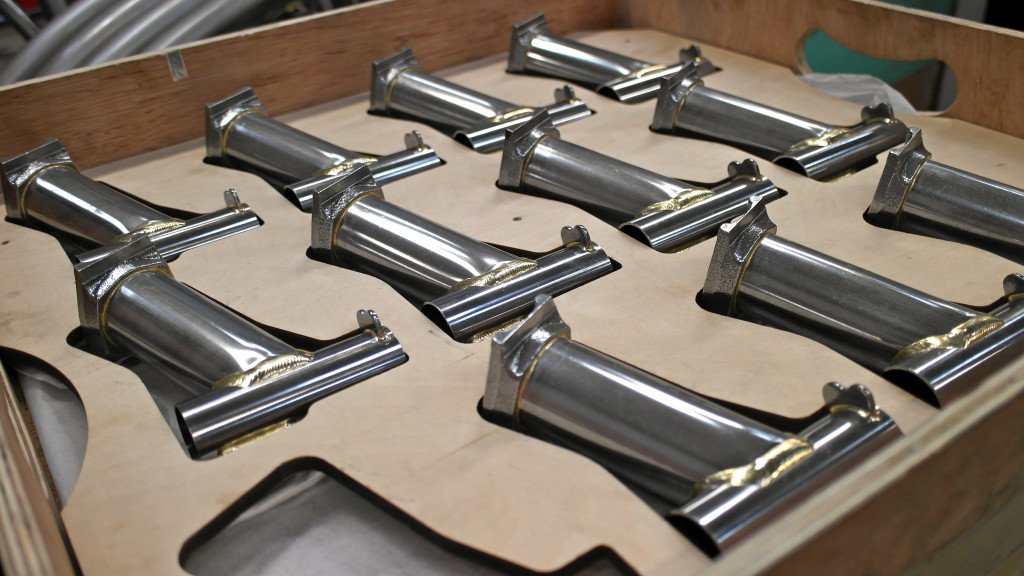 Time for painting! This is one of the few procedures not made on the Brompton factory – for painting details go to Wales, and then go back to the factory looking this colorful: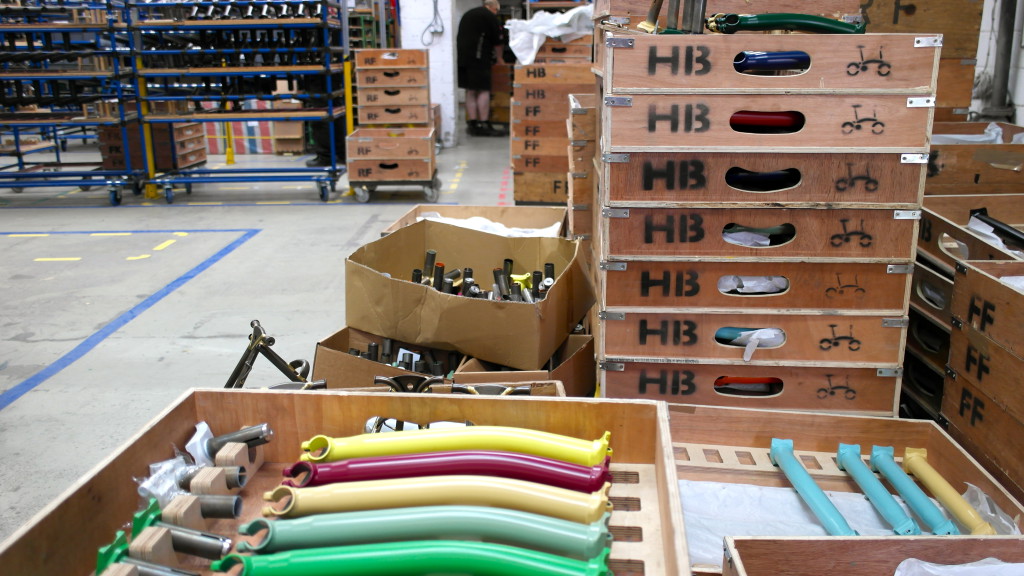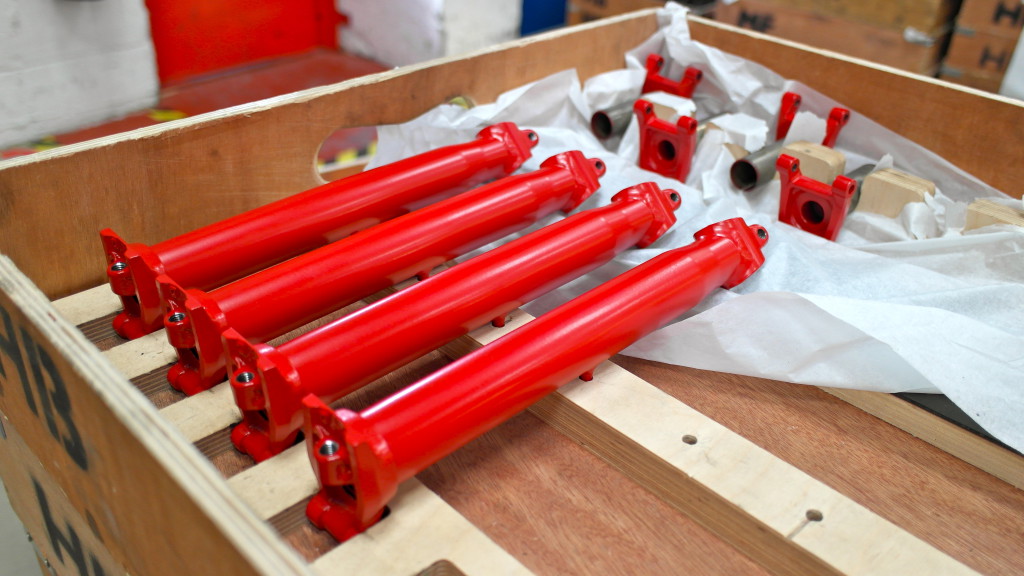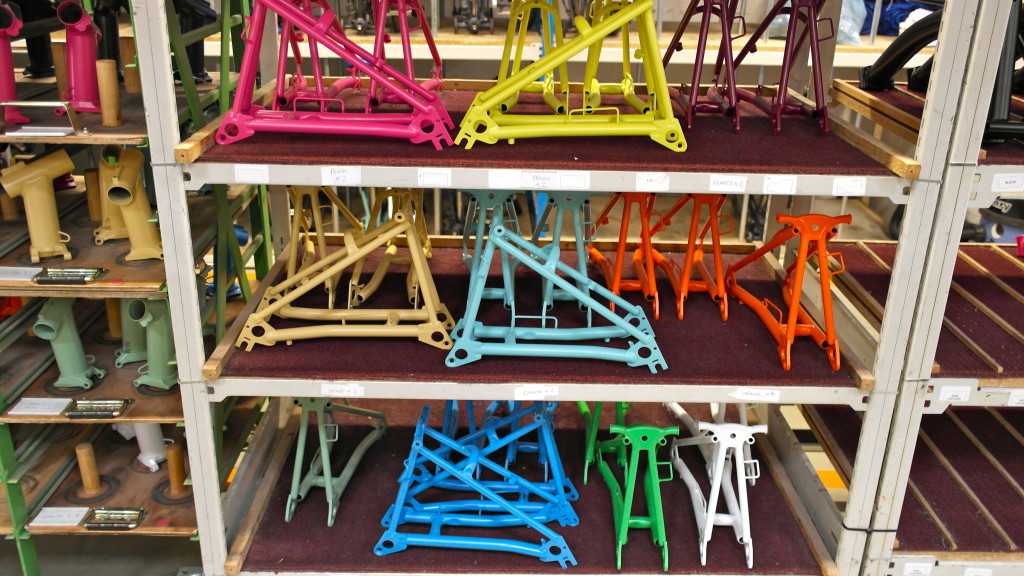 Sometimes parts are covered with clear lacquer – the naked metal look of a bicycle is in trend. But this one on the picture is a titanium rear frame. As titanium is highly resistant to corrosion it has a raw finish and isn't covered in any paint or powder coat.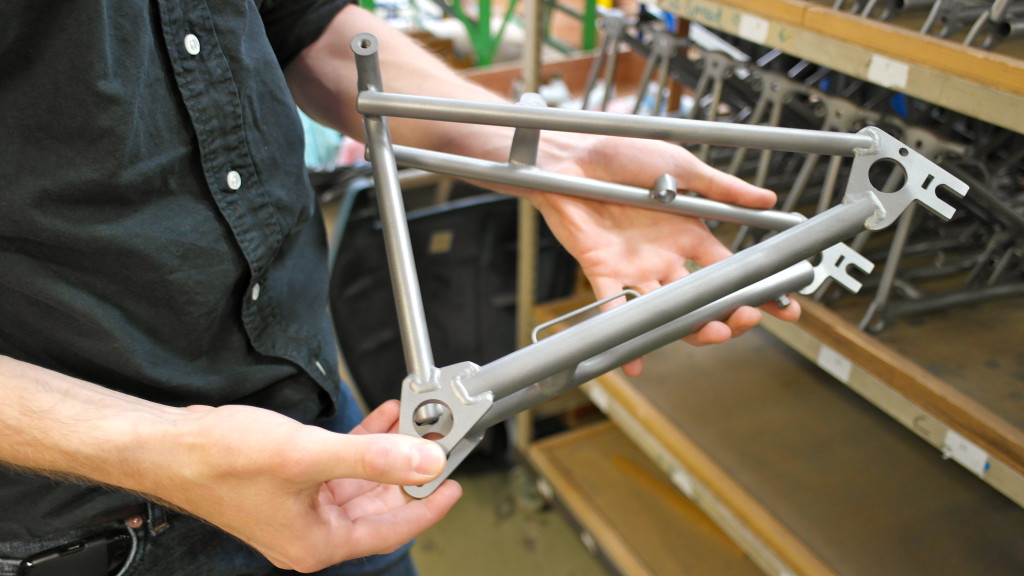 Every detail is thoroughly inspected, invalid details go to Quarantine: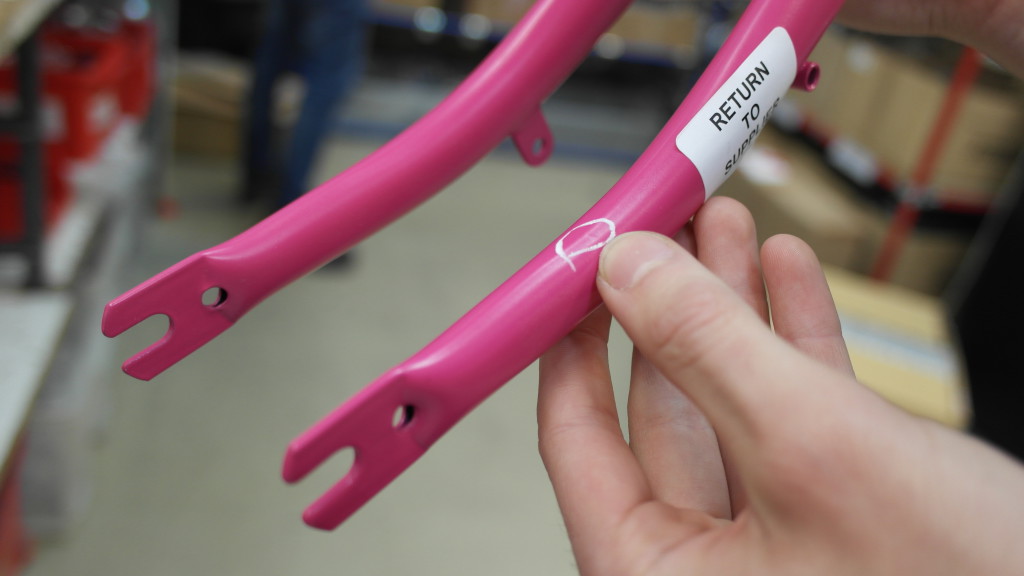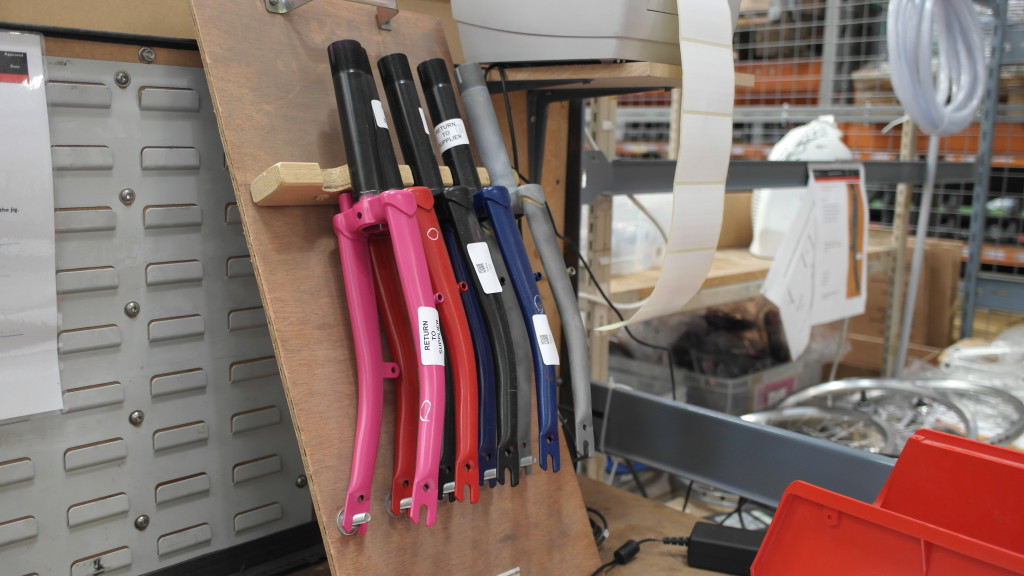 The handlebars, the wheels, the rims and the hubs are not manufactured in the factory, although once they are delivered they pass through Quality Control and are then fitted with the correct controls depending on the B-spoke configuration.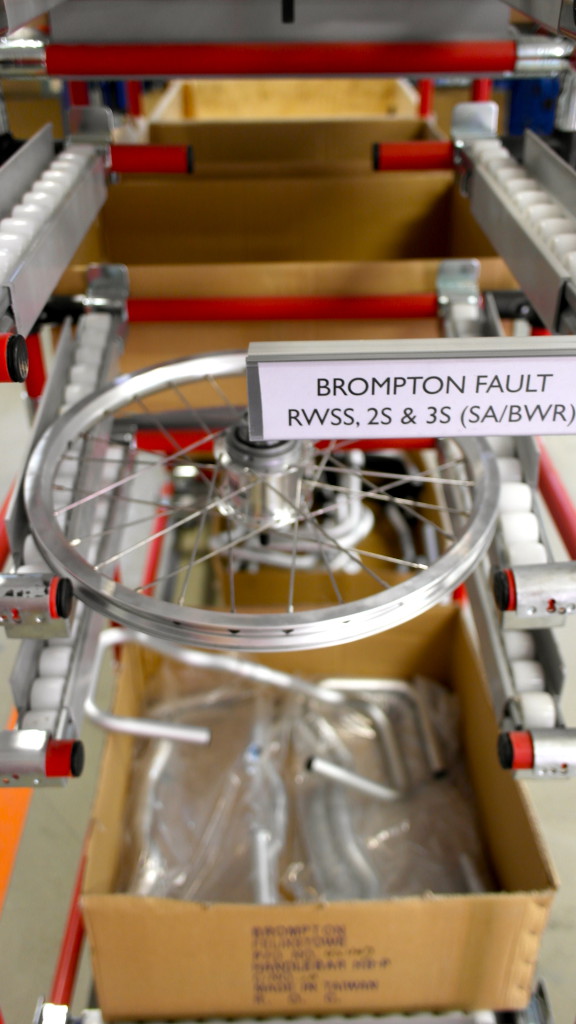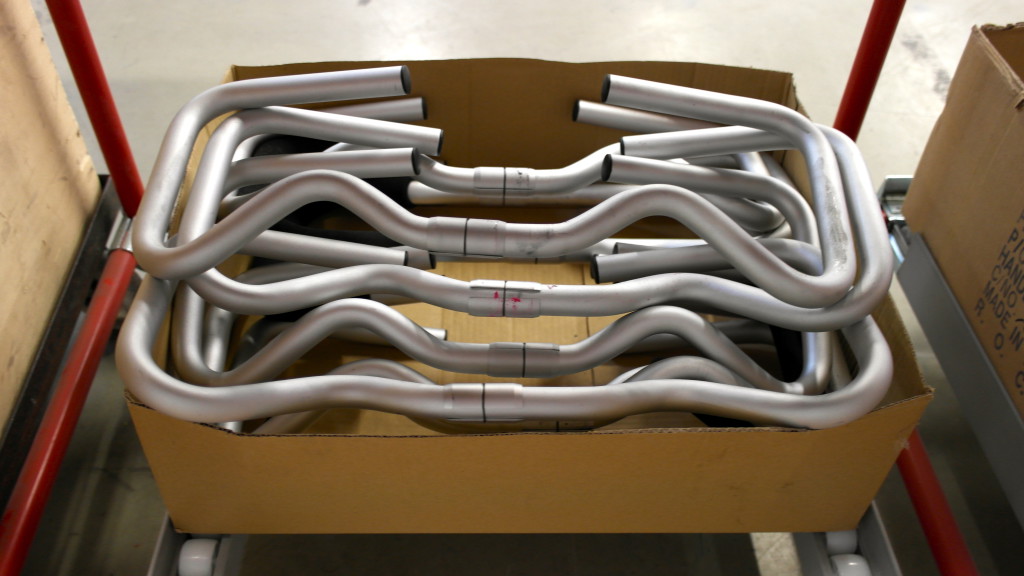 Finally, the inspected details go to the assembly line and the bike gets its usual look! Every Brompton bicycle is assembled by hand! It looks like an entertaining occupation )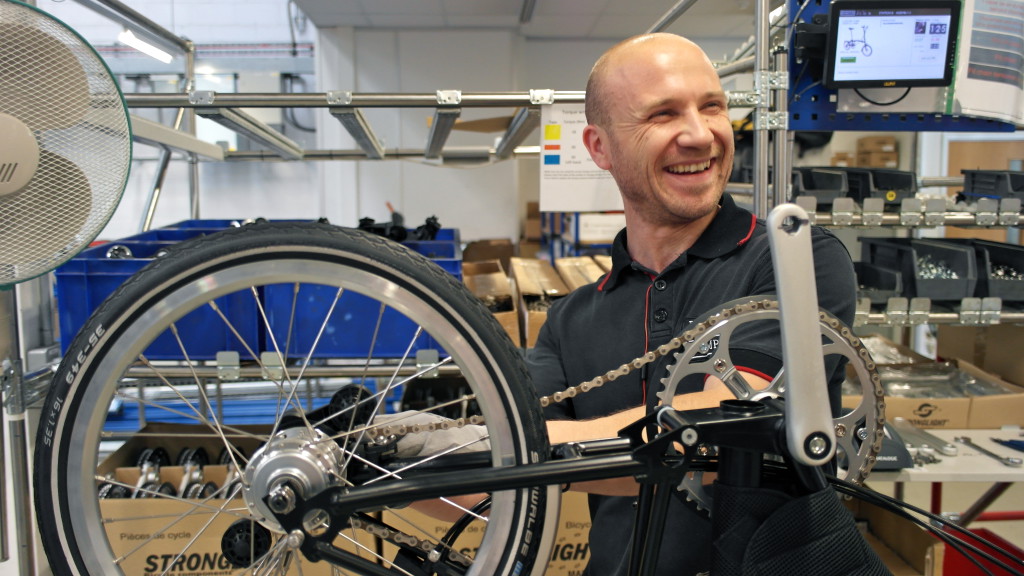 … but also – very responsible!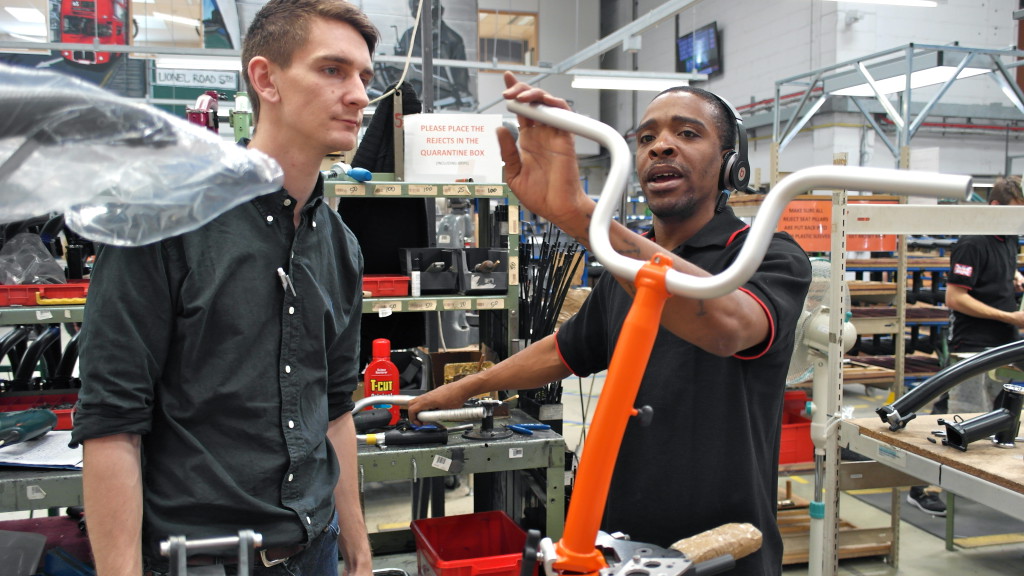 I also took part, as you can see from the very first picture in this post )
Every specialist has a check-list, where he puts their personal signature on every step of assembly to guarantee its quality! But still the last step is the final inspection. The Inspector makes more than a 100 checks to make sure that nothing is overlooked! This attention to details makes Brompton error rate only 0,2%, while on conventional manufactures it is 2%!
The picture shows how the Inspector, who also put his signature on the check-list, is passing the bike to a packer…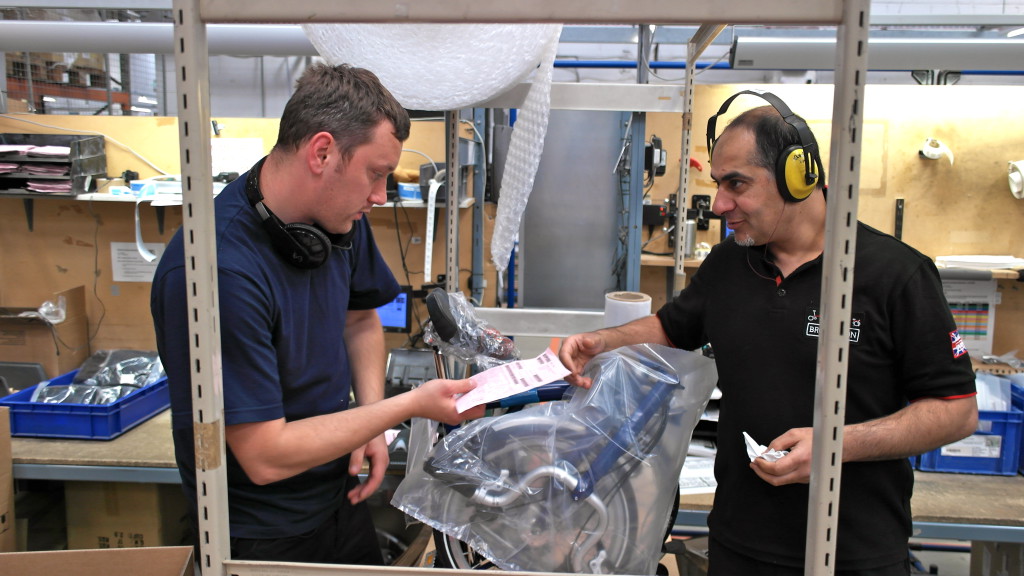 … and here we go – the fresh-made Brompton goes into a box!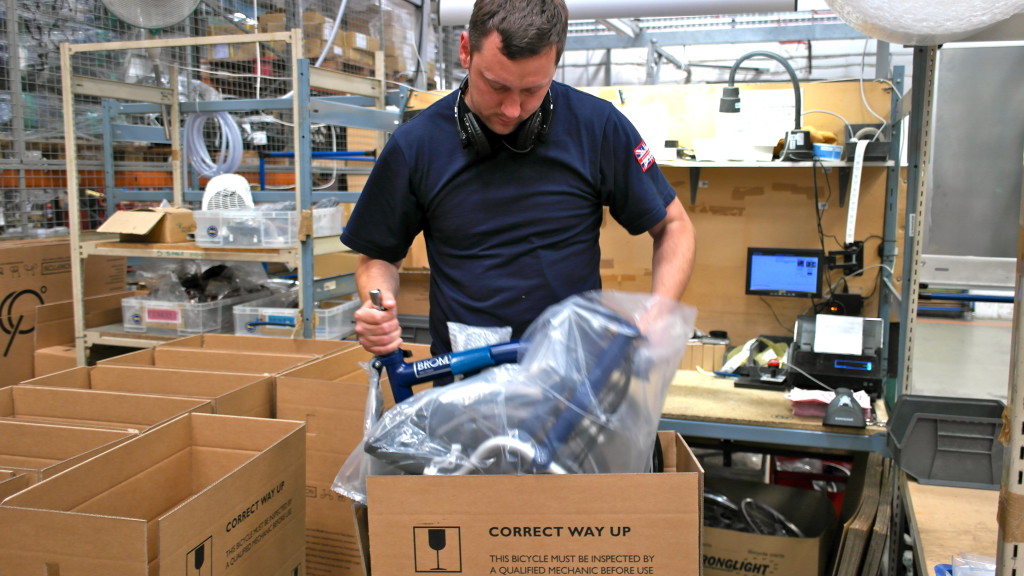 This is the yard, from which boxes with Brompton bikes are sent to a dispatch centre and from there they start their journey around the world!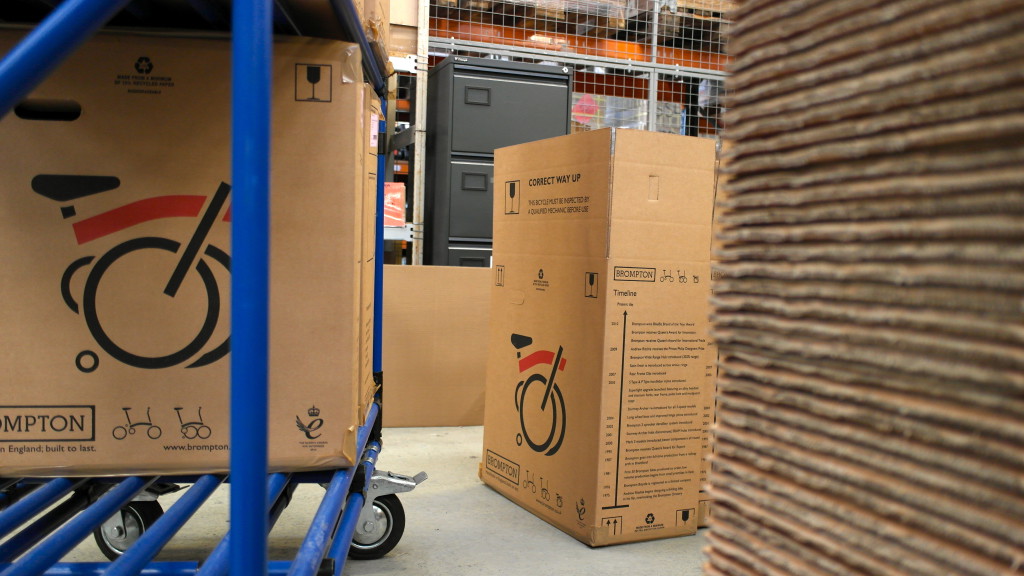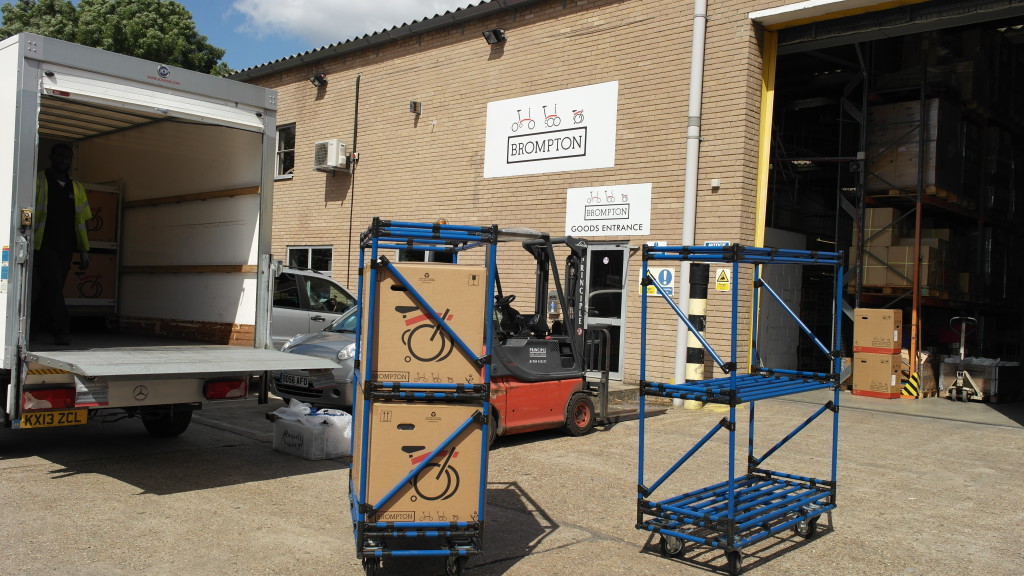 And my Brompton didn't leave the factory in a box – it went out on its own wheels! And the very same day we went to explore the beauties of London together!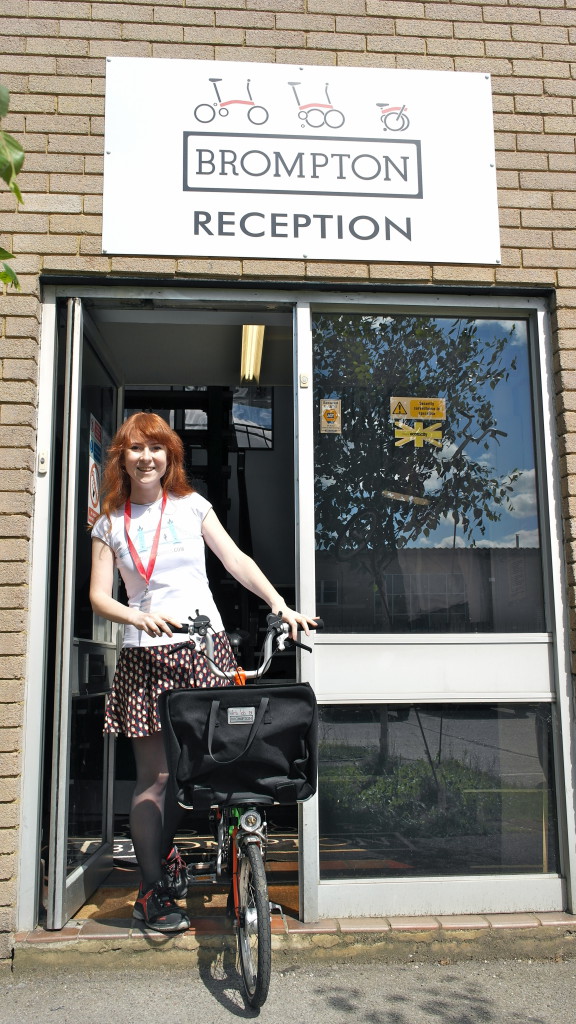 comments powered by HyperComments