Yep, 24 kids. But let's start from the beginning.


We got  up really early to find a bicycle repair – the way from Folkestone to Brighton, where we were going to spend the following night, was a long one. Following the route in a Google map we came… to a long-ago closed bike store.
We have found a car service – but a very nice man said he didn't have a screwdriver big enough.
We have lost lots of time and were very late to Brighton. So we decided to stop looking for repair and just to go the way it was.
Fortunately, the road was completely flat and went along the beautiful beach!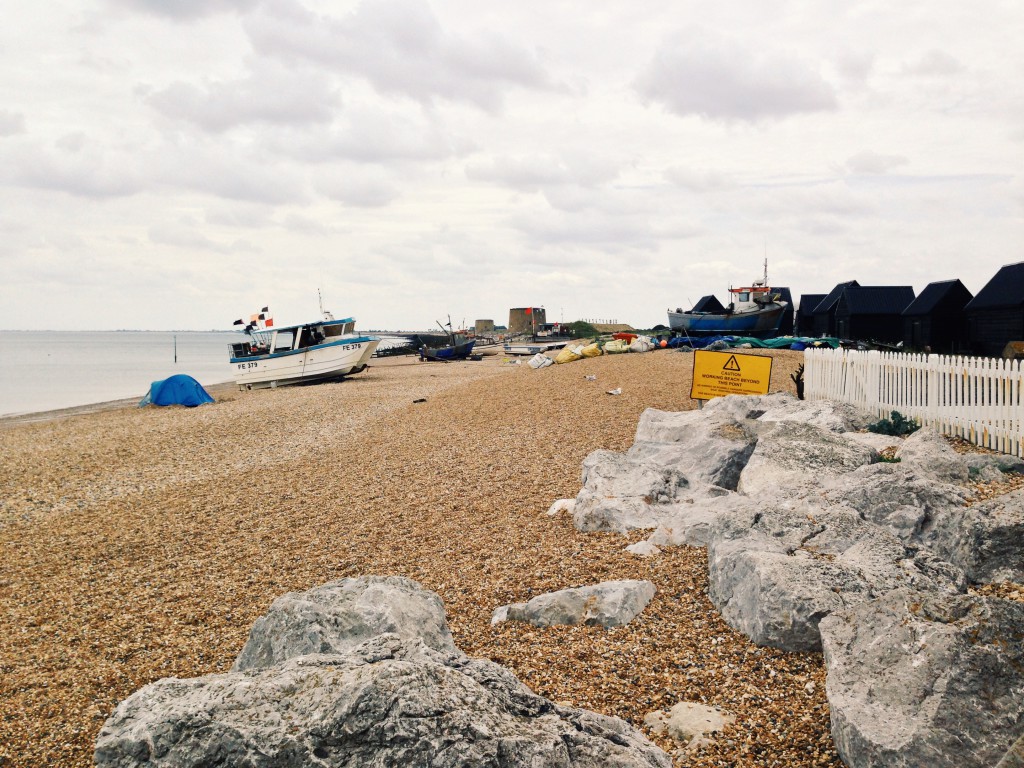 And also we have been inspired by the morning letter – guess, from whom?
From the Mayor of London Boris Johnson! Mr. Johnson has written many kind words to us and answered our questions! Of course, you are interested whether there gonna be a meeting? Well, we have been already out of London when we got the letter, so we are still discussing. We hope it works out!

At some point the seaside route led us to the main road, linking coastal towns. We stopped on the road near the gas station to get some coffee – and this is where the miracles started!
A huge black Jeep backed up on the road! And out of it came a huge white guy with a pierced ear, all in tattoos! And then – a little boy! Our logo shirts are truly magnetic =)
After many questions about who we are and where we are from, we have been put into the car and told: «I am taking you to our house, we have tea there and I fix your bike in my garage!»
We didn't have a choice – the guy had a kind face and we assumed he is not likely to use his kid as an attraction for helpless girls )
The story of these two men, that we have heard while having tea in their welcoming home, is truly fantastic.
Kevin is a single father, he is raising Rick since he was 2 days old. Now Rick is almost 8, he is a smart, kind and independent boy.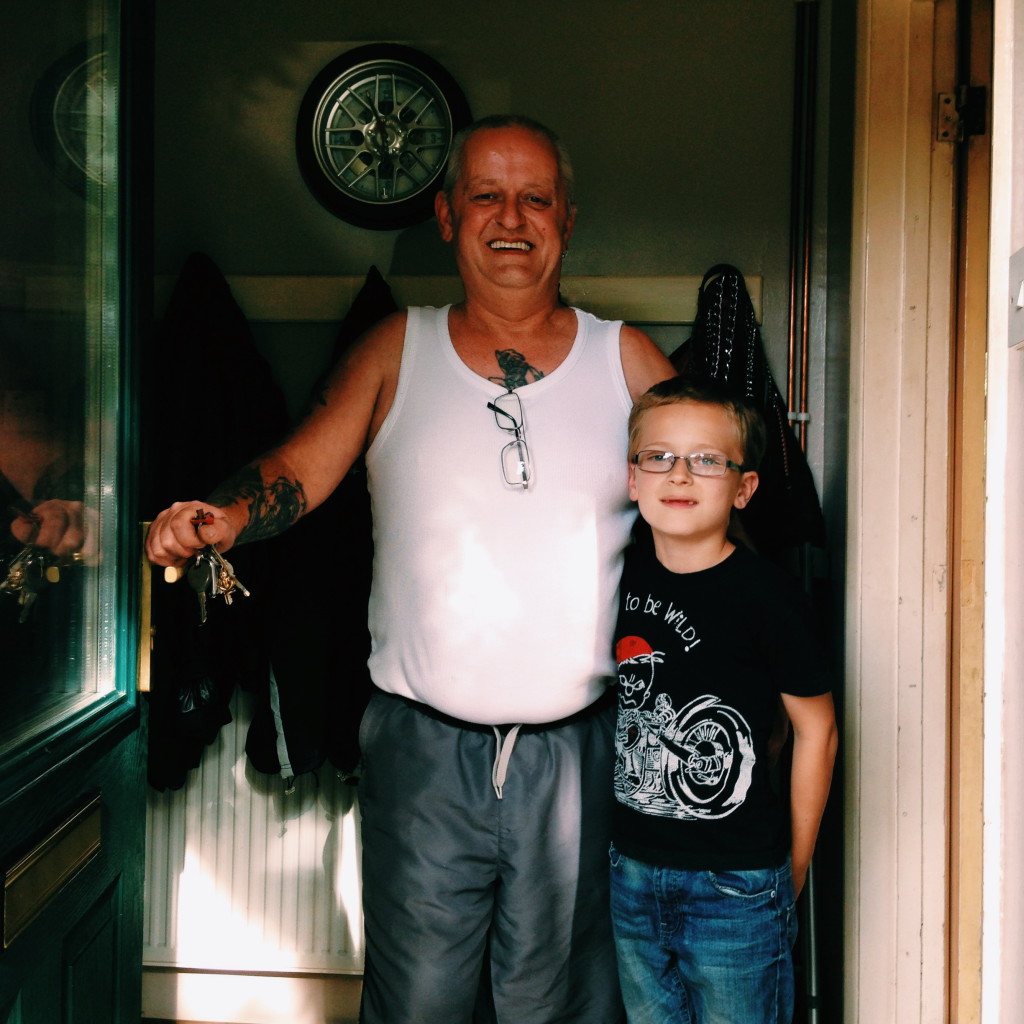 Friends gave Kevin a nickname "Metal Mickey", because he has a metal patch on his skull. How did he get it?
Kevin is a truck driver – but not a simple one. He is one of those guys who get special license, carry guns, drive all around the world from Africa to the North Pole, use a finger scanner to get into a car and take care of some very serious deliveries for the Crown, about which Kevin told us, but didn't let us tell you.
That day he was carrying a whole truck of explosives. Some lousy driver got into his way and the truck lost control. So Kevin had to choose – whether to turn to the school near the road, or to fall off the cliff. It was less than a second to decide: to save his own life or 200 children in school. The choice has been made and the results are the metal patch in the head and 4 years in a wheelchair.
The way Kevin got out of the chair is a separate story. A short one: he just took a hammer and broke both thighs. He didn't even feel the pain. But his spine got a stong impulse, which woke a sleeping nerve up. Such operations are not being done in hospitals, because they have very small percentage of sucsecc. But Kevin is lucky! You won't believe he used to spend 4 years in a wheelchair when looking at him.
The story was in newspapers and Kevin got a compensation from the government, on which he bought a house on the shore and 12 horses ) He also has a boat and 9 motorcycles!
He actually builds bikes himself – even made one huge chopper for Rick. He used to design and build them for money – we went through many pictures of his beautiful bikes.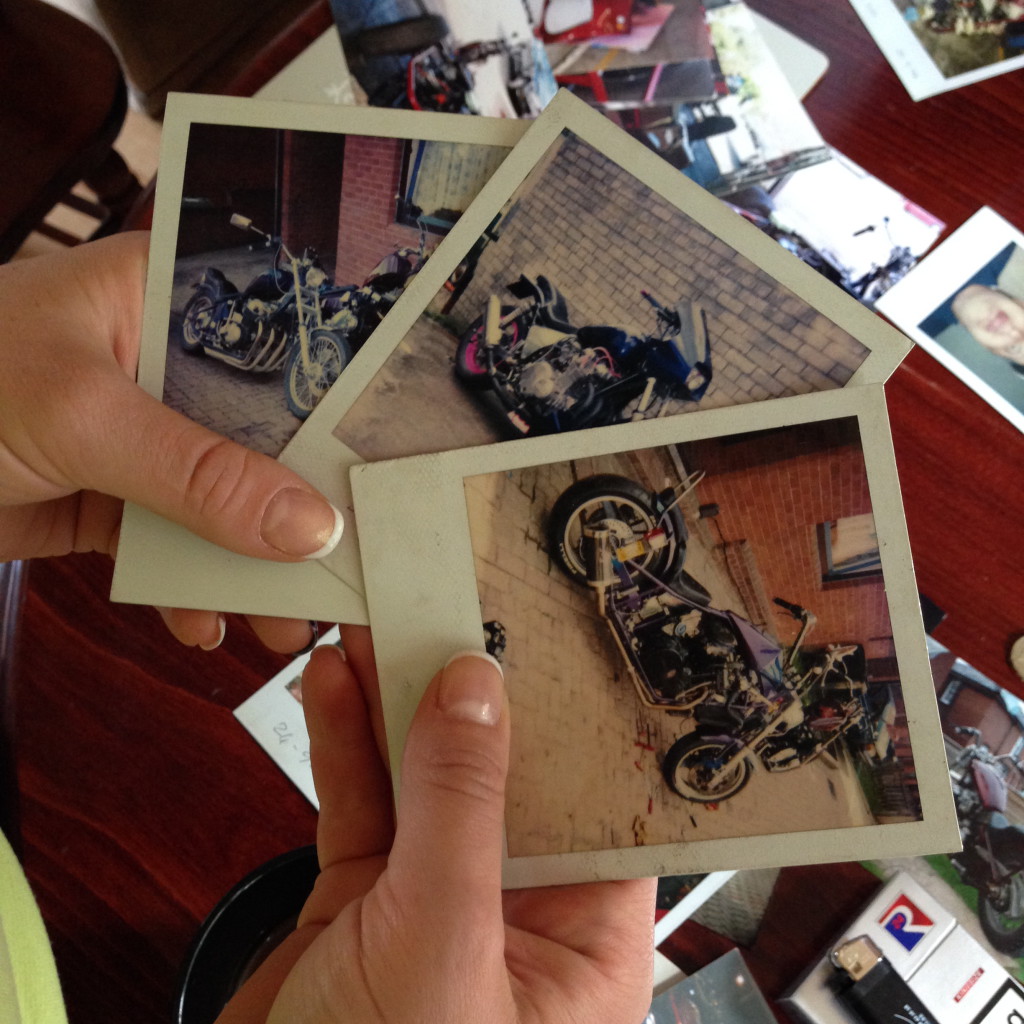 As for Tasha's broken bike, it was very welcome in the garage. Kevin fixed the hub in 5 minutes and tuned the speeds! So, the green Brommie is with us again! Little Rick said his chopper has a name and our bikes also need names! Any ideas? =)


Oh, and as for  24 children – it is completely true. Kevin is a father of 12 boys and 12 girls. The first one was born when Kevin was only 13 years old – and now this kid is 40-something. Rick is the youngest. 10 of them are adopted. Kevin has been telling us a story about one of his sons and couldn't remember his name – we didn't really understand if he was joking or not =)
His first wife died in a car accident. His next bride ran away with another guy right before the wedding. Kevin still keeps her extremely expensive wedding dress in his wardrobe. He is sure: once she comes back and he will burn the dress in front of her.
Oh, we could talk about Kevin and Rick forever! Ricks favorite superheroes are Hulk and Iron man, and he also has a Russian book and knows some words from it. He loved Russian Olympic songs which Yulia brought from Sochi on a CD. And our gift – a reflector badge – he immediately put on his backpack!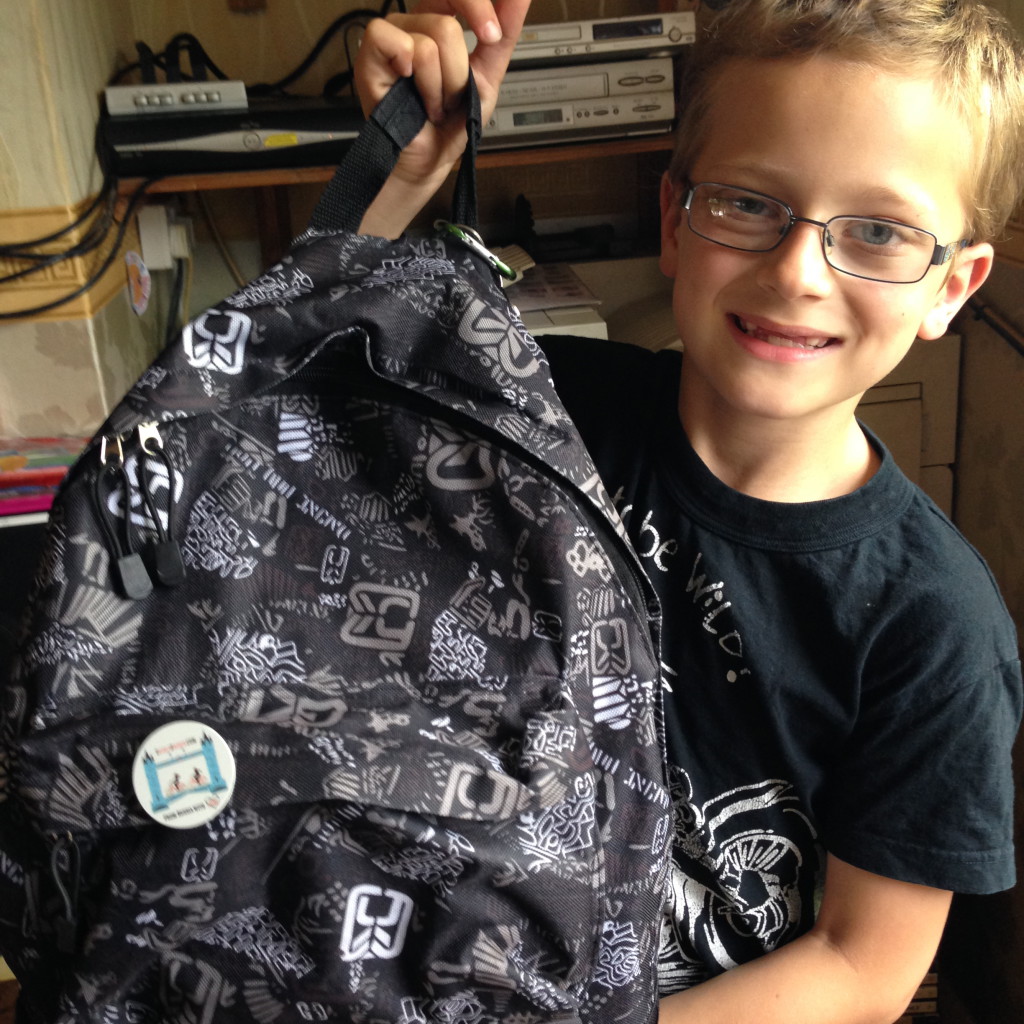 Kevin is also a tattoo master. And a sailor. And he often rides his Harley Davidson with his friends, because he is one of the famous Hells Angels! Well, he became a true angel for us – we won't make it without him.
To be honest, even being amazed with the stories of our new friends, we couldn't help but worrying – while we were drinking tea, time was running out, the wind was getting stronger – and we had to go more than 70 miles to Brighton. But Kevin put us in his car and siad he'd give us a ride to Hastings (about 50 miles our way!)) While going there he took us to a cafe, got us huge portions of fish'n'chips, didn't let us pay and took us to a beautiful lake, where we had a nice lunch with a view all together. On our further way we have been treated by a new bunch of stories about the views that we met: small villages, Napoleon forts and  windmills in the sea.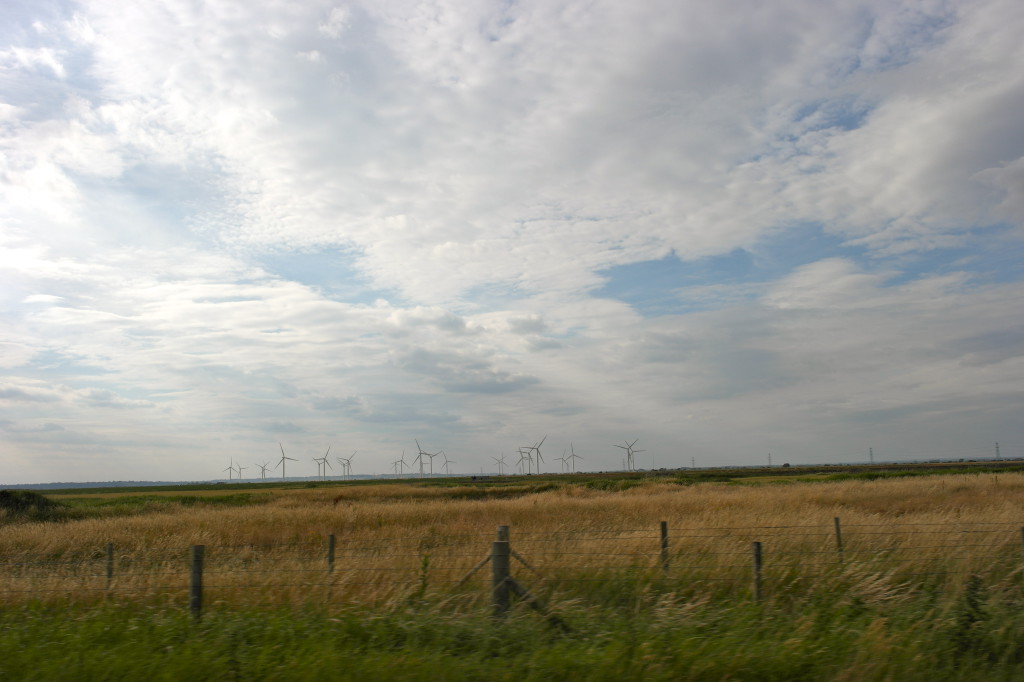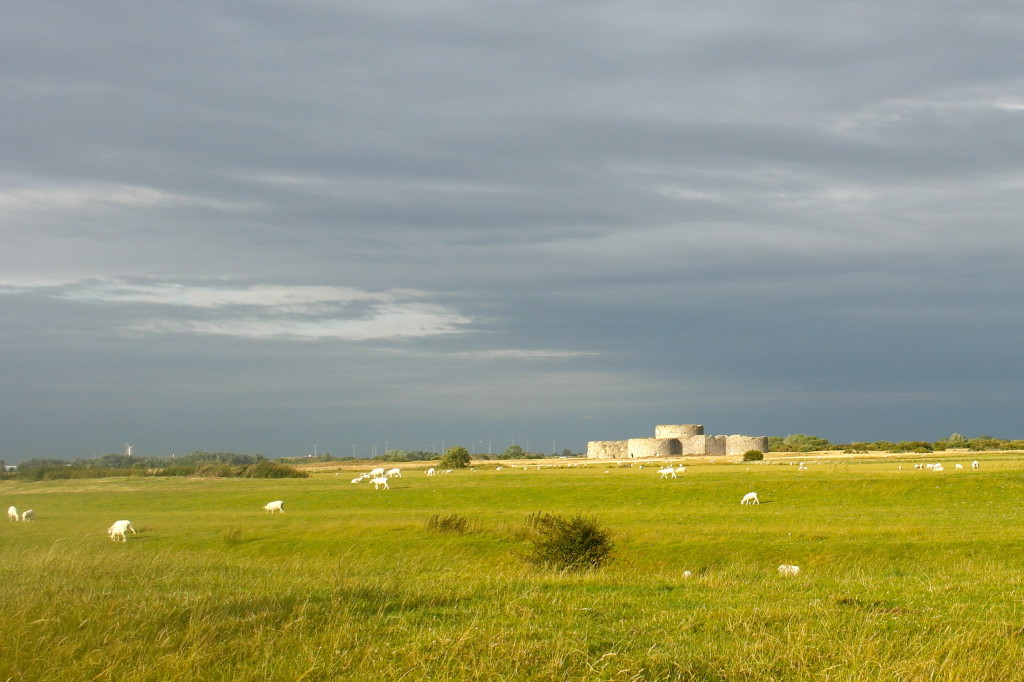 That's how we got almost all the way to Eastbourne, where our main plan for the day – the beautiful Beachy Head Cape – was awaiting .
We said warm goodbyes to this amazing family – but hopefully, not for long! We hope to see them in Russia in August =)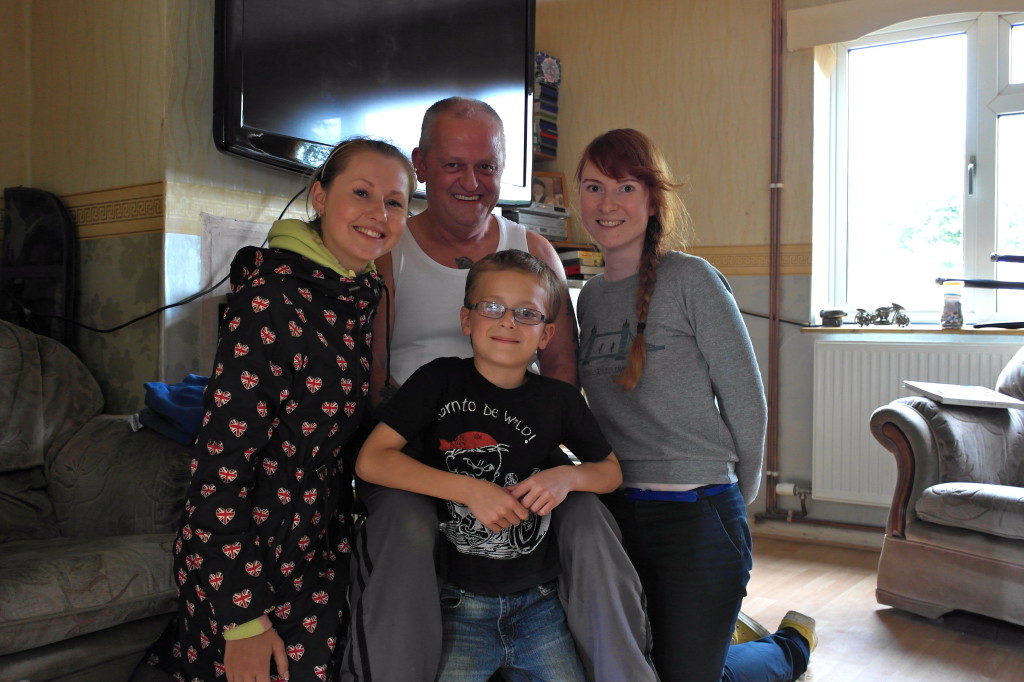 Several miles left to Eastbourne we went very quickly as both bikes were ok now. Still, we understood, that we have spent too much time at Kevins house – it was getting dark and we understood, that we won't make it – not only to Brighton, but even to Beachy Head. Of course, we were able to get to the cape, but what could we see there in the darkness? So we had to change plans and started looking for a place to stay in Eastbourne, so that we could visit Beachy Head in the morning and then go straight to Portsmouth. So we sat on the dark beach and started to write to all the locals in Facebook, Warmshowers and Couchsurfing.


Warmshowers showed us only one member registered in the area – not even from Eastbourne, but from Seaford. So we wrote to him and started looking for hotels. We were amazingly calm for two girls sitting on a cold, dark and windy beach without a place to stay in an unknown town. We just had to say sorry to our host in Brighton for bothering him
In about 20 minutes we have got a message from Alice and Ray inviting us to come over. They invited us, even though they had to other couchsurfers staying that night, even though Ray woke up at 5 am that morning and both of them had to wake up really early for work. We were sure, that as soon as we come, everyone would go to bed, but bought a huge watermelon for the whole company – just in case ) What a great night it was! We watched a football game, talked a lot about traveling, love, music and food And became friends! The French guests were a sweet couple – it was their first Couchsurfing experience =)


Just look how impressive the travel list of our hosts is! They have visited all these places except for two (and one of them – South America – they are planning for the next year).

What did we learn this day?
If something goes wrong – don't panic, be flexible, the Universe has its own plans for you! And if you accept these plans with gratitude – everything will go the way it should! And even better =)
comments powered by HyperComments